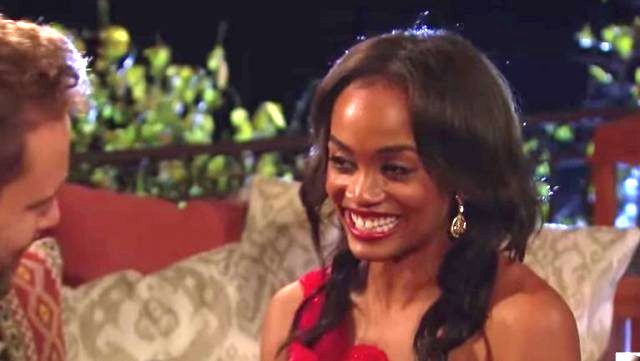 It's not going to be announced officially until Jimmy Kimmel Live tonight, but Reality Steve, and now multiple other outlets have reported that ABC has cast Rachel Lindsay to be the next lead on The Bachelorette.
This is a big deal for two reasons. First, this is the first time they're going to announce the next Bachelor or Bachelorette while the contestant is still competing on the show. It doesn't spoil who wins, but now we know one person who definitely isn't winning, and they've never done that before. Yes, we found out that Nick Viall was going to be the Bachelor while he was still on Bachelor in Paradise, but that's not the same thing. For one, Bachelor in Paradise isn't nearly as popular as either of the other two shows. For another, multiple couples make it to the finale on Bachelor in Paradise.
The other reason this is important is that Lindsay is the first Black lead on any of the shows. The Bachelor franchise's issues with diversity are no secret and over the course of the last several seasons, ABC has made a conscious effort to change that. This season, there were eight non-white contestants, more than there ever have been before.
Lindsay got the coveted first impression rose, and she's been a fan favorite since the beginning of the season. She's pretty and she's smart, and will be fun to watch. Of course, it's not officially announced yet but it's been widely reported enough, and Reality Steve is pretty much always right, so we think it's a pretty sure bet.
[image via screen grab]
Have a tip we should know? tips@mediaite.com