Bret Baier Thanks Rachel Maddow for Sending Pizza to Officers Who Rescued His Family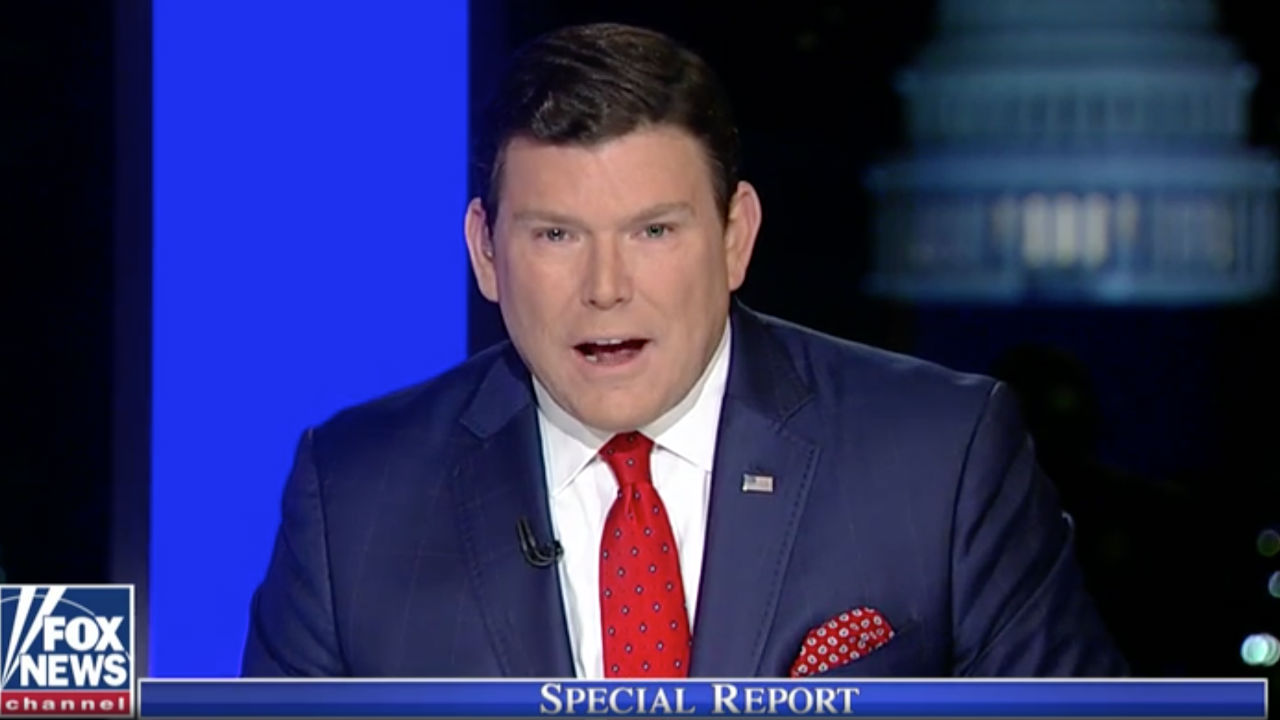 In a pleasant case of cross-network collegiality, Fox News' Bret Baier thanked MSNBC's Rachel Maddow for sending pizza to the officers who rescued him and his family from a severe car accident in Montana Monday evening.
Montana Highway Patrol's Sergeant Patrick McLaughlin had tweeted photos of the half dozen pies of pizza sent to his station from Rosa's Pizza, along with a note from Maddow's team thanking him for rescuing Baier and his family.
"To Trooper Velasquez and everyone at the Bozeman Highway Patrol with great respect for your rescue of Bret Baier and his family," the note read, signed, "From Bret's friends at the Rachel Maddow Show on MSNBC."
The Sergeant later thanked Maddow and her team for being "good sports" with the "classy" gesture.
"Thank you Sgt. for sharing this from @MTHwyPatrol And thank you @maddow for sending.  Very cool," Baier tweeted Tuesday evening.
Maddow responded by sending her love to Baier and his family on Twitter.
"So sorry for your accident!" she added.
Twitter seems to have erupted with warm feelings over the unity between the two anchors from competing television networks, who were able to set aside work-related matters in a time of need.
"I love this. I hope our elected representatives can conduct themselves with this amount of respect," a Maddow fan tweeted. "You may disagree with each other, but there needs to be a basic respect for your fellow human."
"THIS is my America!" tweeted another.
The Fox News host said the Montana fire and emergency rescue teams would also be getting a thank-you meal, on Wednesday evening's Special Report in thanks for responding to the Baiers during a very busy season.
[image via screengrab]
Have a tip we should know? tips@mediaite.com