CNN's Jeffrey Toobin Flabbergasted By Trump Hiring Ousted Fox News Exec: 'I Can't Even Bear it'
CNN's Jeffrey Toobin just couldn't find the words to talk about the hiring of ousted Fox News executive Bill Shine to a top White House communications role.
It all came on Wednesday after Wolf Blitzer announced the breaking news that Shine had accepted the top post of deputy chief of staff for communications within the White House.
Shine, who is good friends with Sean Hannity according to the CNN graphic, left Fox News last year over his handling of the network's sexual harassment scandal.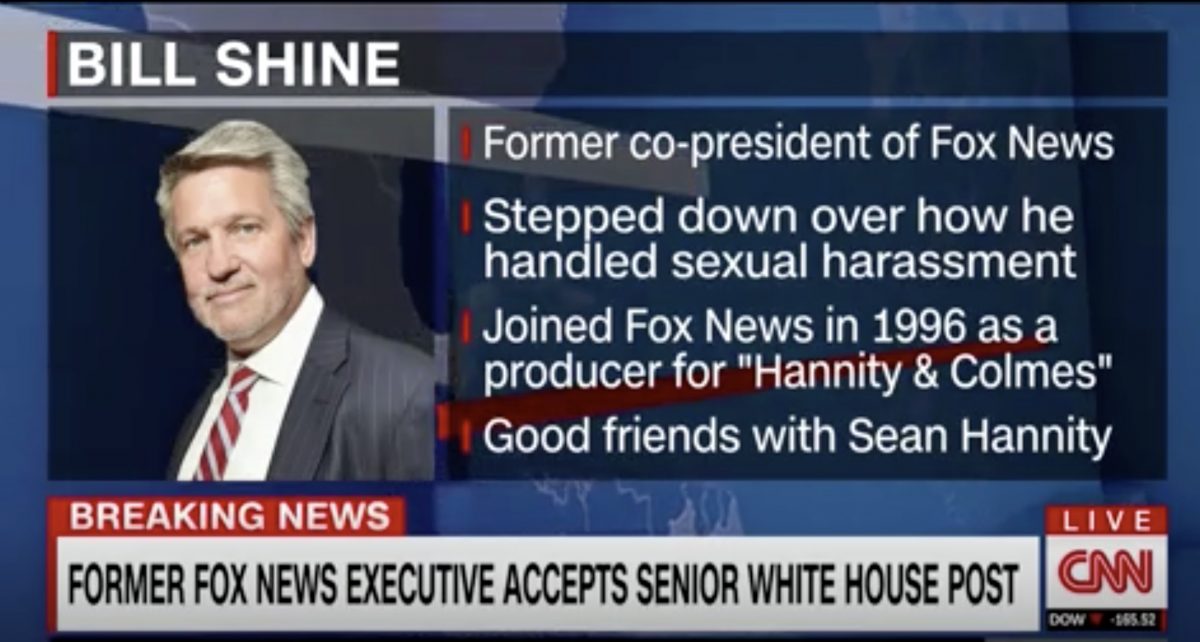 Responding to the news, Toobin started off by saying "Donald Trump is in charge of communications at Fox News so I guess it is only fair that a Fox News executive is director of communications at the White House."
Blitzer corrected him by saying Shine was a "former Fox News executive who left under circumstances that he wasn't being forceful enough in dealing with the allegations of sexual harassment…"
"Yeah, I guess Donald Trump was really concerned about that, that's why he hired him…" Toobin responded.
Then, he simply ran out of words.
"Anyway …. someone else talk, I can't even bear it," Jeffrey Toobin said, throwing his hands in the air at the idea of Shine's hire.
Watch above, via CNN.
[image via screengrab]
Have a tip we should know? [email protected]