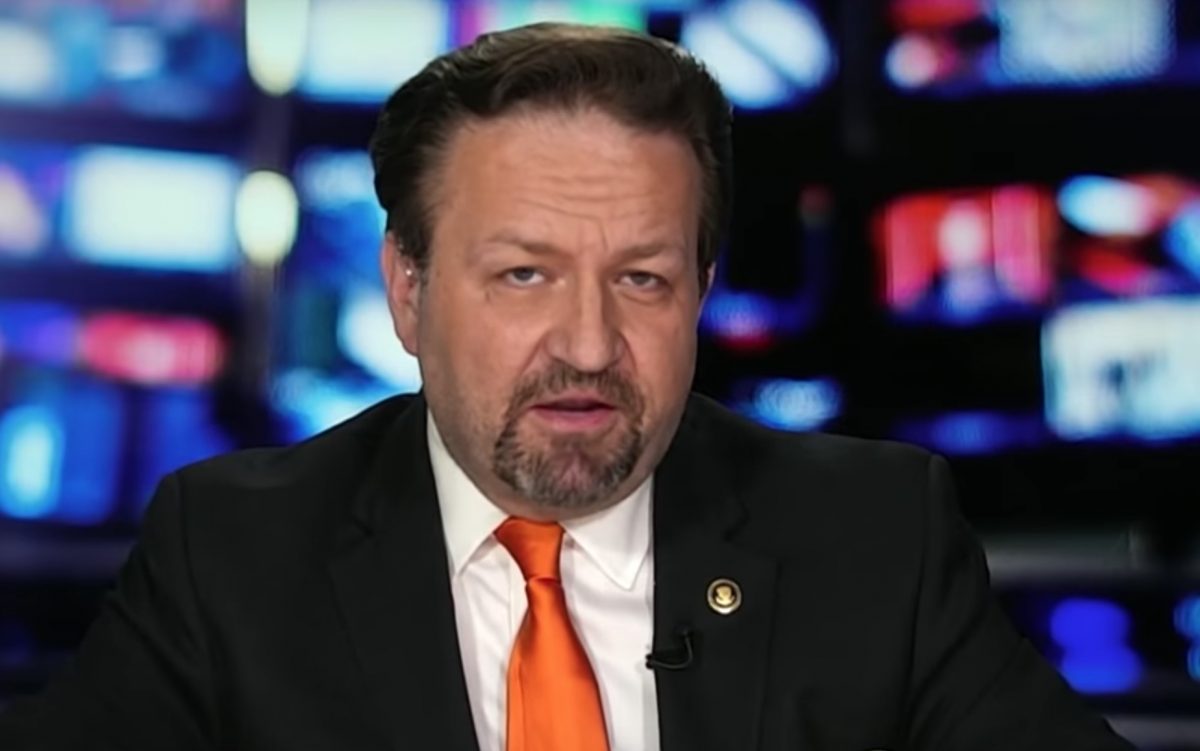 President Donald Trump's former aide Sebastian Gorka is giving out phony Fox News business cards, Mediaite has learned.
Gorka, who was fired from his nebulous role at the White House late last year, has been giving out business cards that include his personal information, like his Gmail address and cell phone number — as well as a poorly edited and outdated Fox News logo.
Behold, Gorka's homemade card: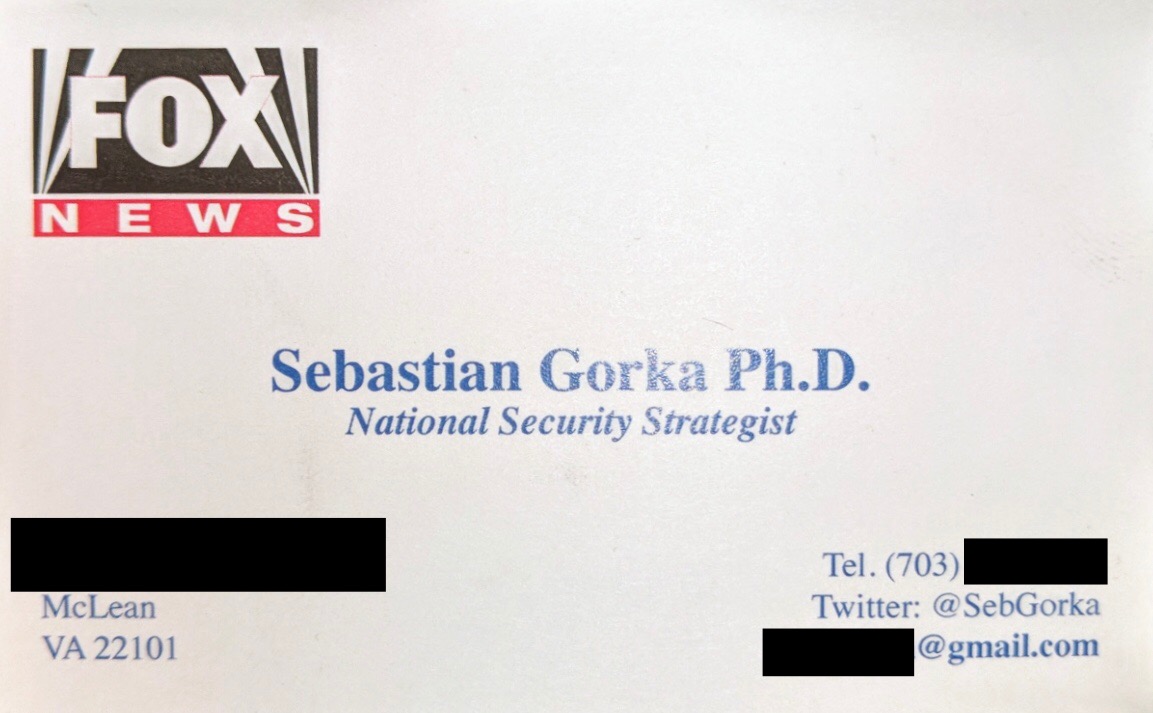 "Sebastian Gorka Ph.D.," the card reads. (Gorka goes by "Doctor Gorka" on Fox News, where he serves as a contributor).
When compared to a real, current Fox News business card, Gorka's does not pass a cross examination test.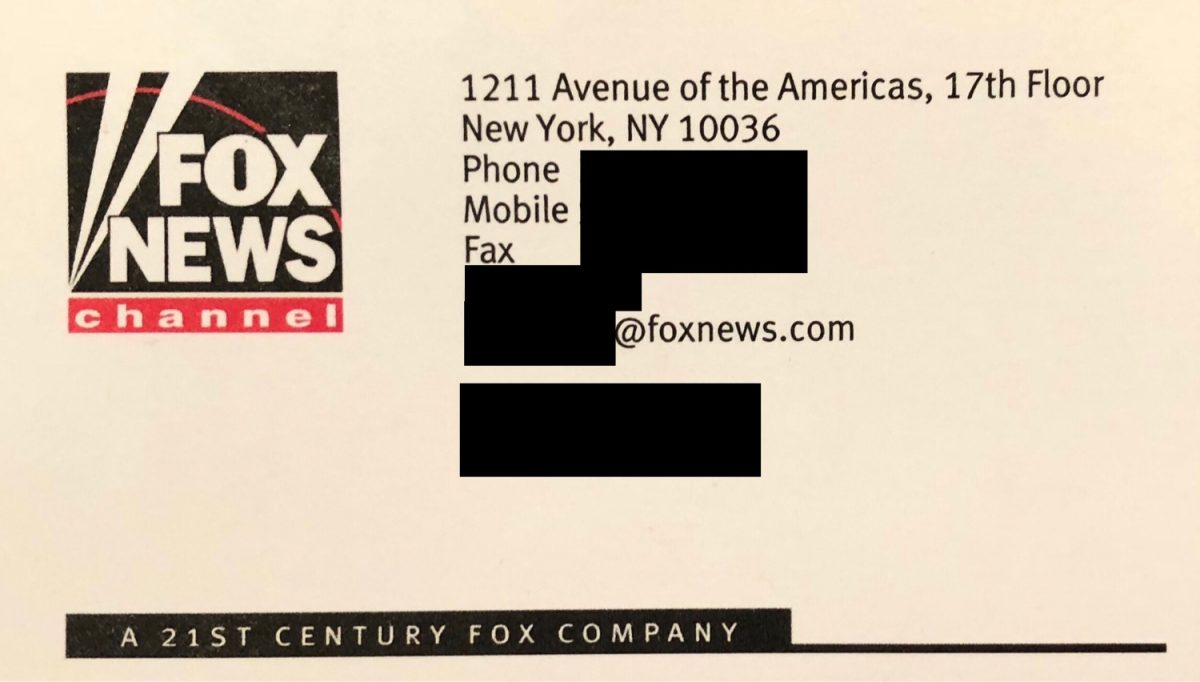 As one can see, a real card includes Fox News' current logo, which adds the "Channel" part of the company's name and features searchlights on only one side of the logo instead of both.
Mediaite was informed about Gorka's custom made stationary by a reporter working for a prestige print publication who was given a card by the pro-Trump pundit and noticed that it was not a legitimate Fox News card.
Fox News and Gorka were contacted for comment on this story, but neither responded in time for publication.
While a home spun business card might seem like a minor controversy — especially for Gorka, whose other controversies include wearing the badge of a Nazi-aligned group and shoving this reporter on camera — Fox News does not play games when it comes to guests or contributors abusing the brand name. (Just ask Nick Adams).
Gorka's latest mishap comes at a time when the pundit is no longer welcome on Fox News' "hard news" programs, according to a report from The Daily Beast. This means that Gorka is limited to spouting off his MAGA hot takes on opinion shows like Hannity and Justice with Judge Jeanine.
Despite being ousted from the White House by Chief of Staff John Kelly last August, Gorka appears to still have the president's attention. Sources who spoke to The Daily Beast told the outlet that Trump loves seeing Gorka on TV and often talks about his appearances to White House staffers.
In March, The Daily Beast reported that Gorka even had a White House dinner with the president since Trump  "couldn't get enough of [him] on TV."
[image via screengrab]
Follow the author on Twitter (@calebecarma).
Have a tip we should know? tips@mediaite.com