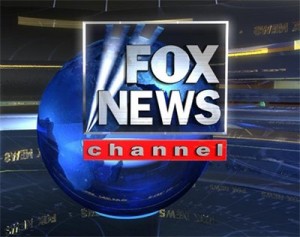 Fox News Channel has been the top-rated cable news network for a long time, but until this month it was only for double-digit months.
Well it's now official – FNC is number one in April for the 100th consecutive month.
The streak began in January 2002, when FNC became the most watched cable news channel in prime time and total day in total viewers, surpassing industry leader CNN. It hasn't looked back.
And while it hasn't looked back, the look hasn't changed very much at all. While CNN and MSNBC have undergone major changes, prime time looks just about how it did back in January 2002. Bill O'Reilly was there, Greta Van Susteren came one month later. Sean Hannity was there (although he shared a show for most of the time with Alan Colmes). Shepard Smith has been the lead news anchor since then as well. It goes without saying how incredibly rare to see the sustained success of this fairly untouched group.
Here are some highlights from FNC's April:
• FNC was #3 in all of cable in prime time, compared to 23rd for MSNBC, 31st for CNN and 33rd for HLN.
• FNC had nine of the top 10 cable news shows in both total viewers and the A25-54 demo, with Bill O'Reilly #1, followed by Glenn Beck, Sean Hannity, Bret Baier and Greta Van Susteren.
• FNC beat CNN, MSNBC and HLN combined in total viewers and the demo during prime time.
— Related: "Has Fox News Ratings Dominance Led To More Government Spending?"
Have a tip we should know? tips@mediaite.com