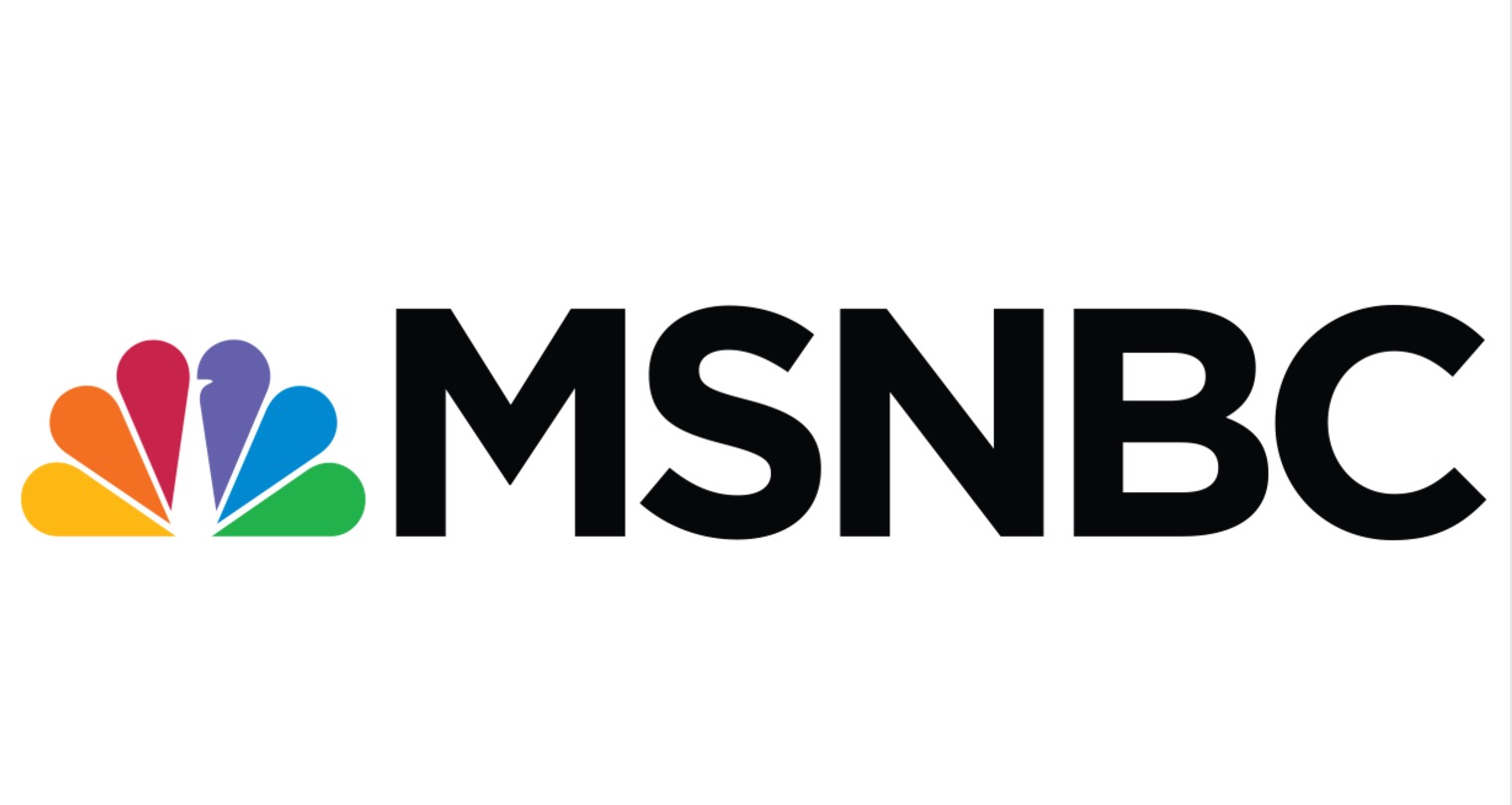 A whiff of sea change is in the air in the typically stale cable ratings wars after last week, as MSNBC, for the first time since the network's inception in 1996, beat out Fox News ad CNN in primetime.
As Fox News trailed behind both rivals in primetime demo ratings every day last week — the network's worst streak in 17 years — it's worth looking at the other side of the coin: MSNBC has been surging, thanks to exhaustive coverage of President Donald Trump's administration, providing a relentless news cycle well-salted for liberals with an newfound appetite for White House flubs.
MSNBC was the number 1 network in primetime the week of May 15, besting both CNN and Fox News in the key 25-54 demo and in terms of overall viewers, according to Nielsen. That's remarkable: it's the first time since the network's inception in 1996 that the progressive news outlet has won in both categories. MSNBC was also the second most watched network in all of cable for primetime, averaging 2.44 million viewers each night, coming second only behind TNT, which carried several NBA playoff games.
MSNBC's strong week can be chalked up to a news cycle flooded with a series of breaking reports detailing drama in the White House. Following the controversial firing of FBI director James Comey, Trump's administration has stumbled through a series of scandals, which MSNBC's pundits breathlessly mined to ratings gold. Fox News, meanwhile, had flatfooted coverage of the bombshell reports — practically yawning at the news cycle — and lagged behind CNN and MSNBC as a result.
But while last week's surprising ratings scorecard could have been an anomaly — Fox News still leads May, and was back in first place on Monday in primetime  — it was symptomatic of a growing trend: Fox, long reigning supreme atop the ratings pile, has been hobbled by a recent primetime shakeup, while MSNBC has excelled at delivering scorching coverage of a rocky Trump presidency.
No anchor has capitalized on fresh interest in a new presidency as much as Rachel Maddow. On at 9 p.m., Maddow has battled since 2016 with Tucker Carlson for nightly dominance, and often trailed behind ratings king Bill O'Reilly, on at 8 p.m. Following O'Reilly's ouster from Fox, Carlson was moved into his time slot, and Maddow surged to first, easily besting panel show The Five, which replaced Carlson.
Maddow's nightly dominance comes in the aftermath of a news-cycle-shattering presidential election, when her broadcast was fueled by a demand for extensive investigative reporting into then-candidate Trump — from his tax returns to foreign business dealings. With Trump now president, that demand has not subsided, and Maddow is happy to serve up a nightly helping of deep dives into Trump's many mishaps.
The coverage ranges from solid reporting to sometimes overhyped grandstanding. But even Maddow's botched rollout of Trump's tax returns was rewarded with strong ratings. It was in March that she would overtake Carlson in the 25-54 demo, despite Carlson's much promoted interview with Trump. That marked another first for MSNBC: the network had never in history scored a 9 p.m. monthly win over Fox in the demo.
These trends suggest momentum for Maddow, but a surge can be traced throughout the network. Q1 was marked by record-setting growth for MSNBC, at a striking 61% in prime time viewers from the same quarter in 2016. Fox, meanwhile, grew only 20%.
Lawrence O'Donnell, on after Maddow at 10p.m., whose fiercely anti-Trump broadcast and sensationalist predictions (nightly viewers are often reassured that the end is nigh for this administration), have been rewarded with a notable ratings hike. Outside of primetime, Morning Joe has set itself apart from the competition as a break-of-dawn dose of Trump schadenfreude, and had its most watched quarter ever at the start of 2017.
With a Trump administration mired in scandal, and a liberal base still foaming at the mouth for controversy, the network's strong showing is unlikely to subside. It is far too early to count Fox News out and declare MSNBC king of nightly news, but one trendline is clear: Fox is stumbling, and MSNBC is surging.
[image via screengrab]
—
Follow Aidan McLaughlin (@aidnmclaughlin) on Twitter
This is an opinion piece. The views expressed in this article are those of just the author.
Aidan McLaughlin - Editor in Chief