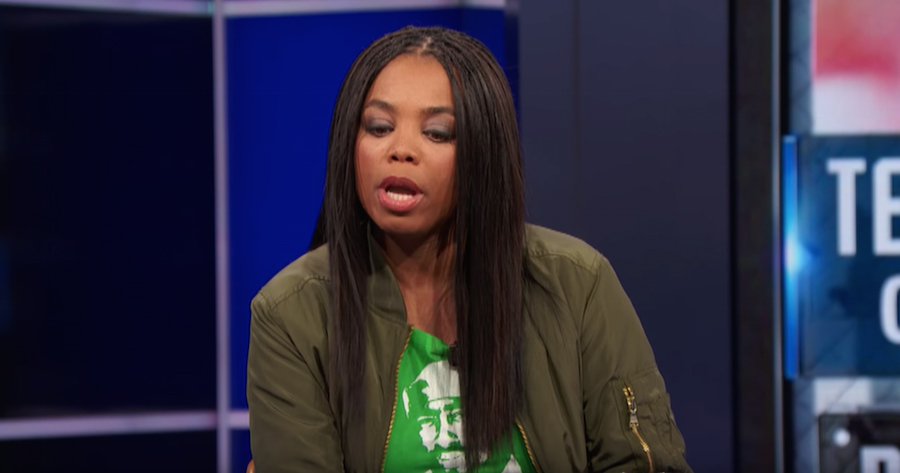 Jemele Hill is leaving her hour of SportsCenter — according to Sports Illustrated — though she will be staying at ESPN.
According to The Hollywood Reporter, Michael Smith is expected to step in and host the 6 p.m. hour of SportsCenter in her absence. Her final day hosting the program is expected to be February 2, which is just two days after this year's Super Bowl.
Hill was in the national spotlight during her feud with President Donald Trump, in which the pair traded barbs. Hill referred to the president as a white supremacist on Twitter, Trump responded by blaming Hill for ESPN's ratings declines.
Hill was recently suspended from the network for two weeks after she called for a boycott of advertisers who support the Dallas Cowboys — following owner Jerry Jones's harsh rebuke of players kneeling during the national anthem.
Hill, according to The Hollywood Reporter, is through one year of a four year contract with the network. and is expected to spend her time writing for the ESPN vertical The Undefeated — which explores the intersections of race, sports and culture — and also hosting town halls.
She recently spoke to Sports Illustrated, indicating that she did not feel regret over referring to the president as a white supremacist.
"I don't really have any regrets about the language I used because I do think that there is some evidence to as least where we can question some of the things that [Trump] has said and done," she said.
[image via screenshot]
—
Follow Lawrence Bonk (@sidescrollers) on Twitter
Have a tip we should know? tips@mediaite.com