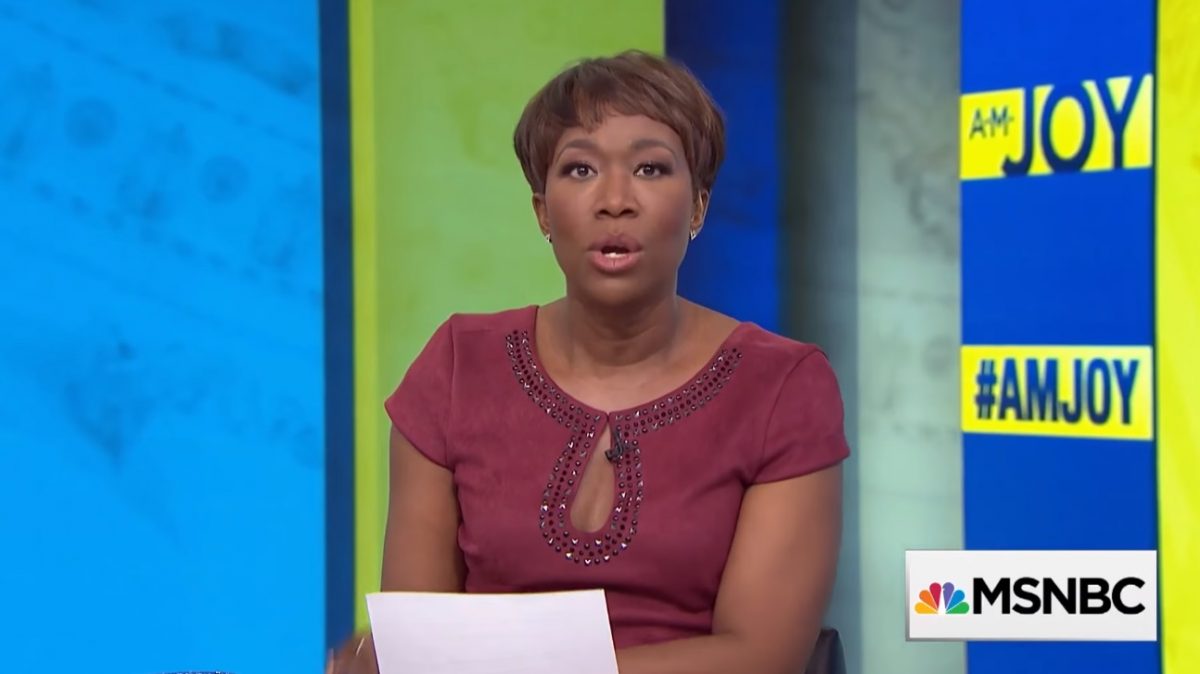 MSNBC host Joy Reid made no mention of the ongoing controversy surrounding her old blog on her weekend program.
AM Joy covered a lot in two hours, including President Trump's ongoing peace talks with North Korea, the latest developments in the Mueller probe, and the recent pardon of conservative Dinesh D'Souza, but did not cover the articles from her defunct blog that have surfaced this week including the ones that pushed 9/11 conspiracy theories and depicted Sen. John McCain (R-AZ) as the Virginia Tech shooter.
She may not have addressed them to her viewers, but she did issue this apology in response to those newly-discovered posts on Friday:
While I published my blog, starting in 2005, I wrote thousands of posts in real time on the issues of the day. There are things I deeply regret and am embarrassed by, things I would have said differently and issues where my position has changed. Today I'm sincerely apologizing again.

I'm sorry for the collateral damage and pain this is causing individuals and communities caught in the crossfire.

To be clear, I have the highest respect for Sen. McCain as a public servant and patriot and wish him and his family the best. I have reached out to Meghan McCain and will continue to do so. She is a former on-air colleague and I feel deeply for her and her family.

I've also spoken openly about my evolution on many issues and know that I'm a better person today than I was over a decade ago. I am the daughter of immigrants and have worked to be a strong ally of these communities. There is no question in my mind that Al Qaeda perpetrated the 9/11 attacks or about Israel's right to its sovereignty.

I believe the totality of my work attests to my ideals and I continue to grow every day.
That is certainly a different tone from her on-air apology she gave back in April, when she said she "genuinely" did not believe she wrote any of those blog posts.
Reid also did not address the firestorms made by Roseanne Barr and Samantha Bee. Perhaps those stories hit too close to home.
[image via screengrab]
Have a tip we should know? [email protected]