Joy Reid Sued For Defamation By Trump Supporter She Claimed Lobbed Racial Slur at Teen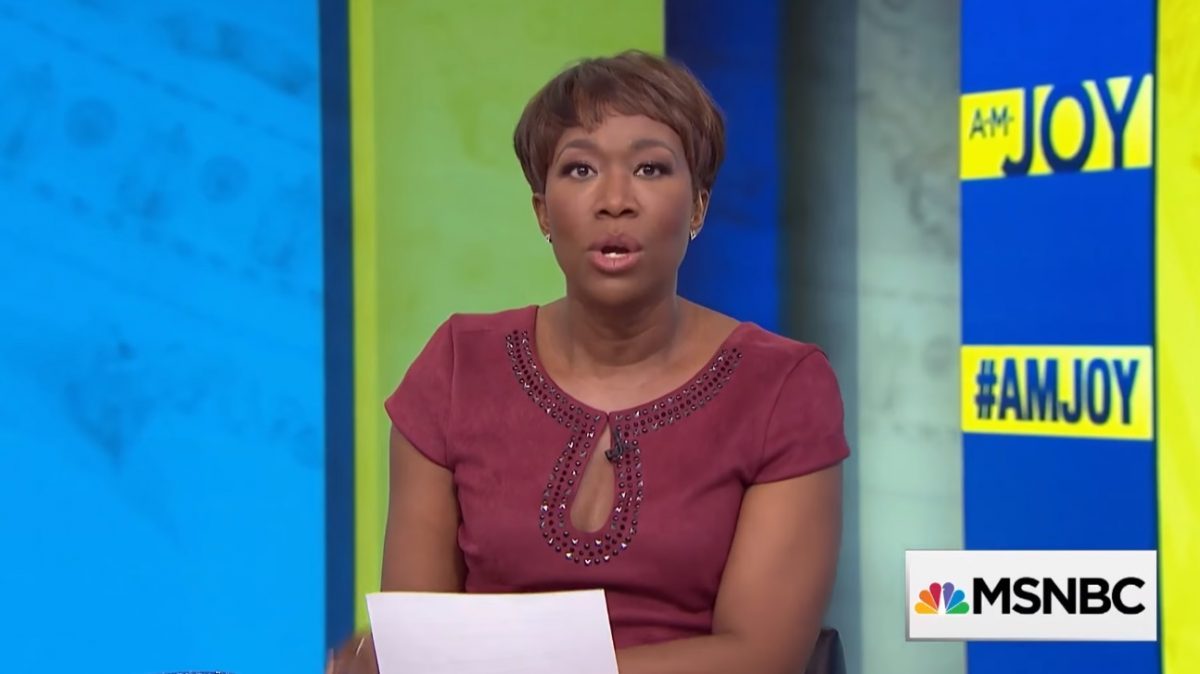 A California woman has filed a defamation lawsuit against MSNBC host Joy Reid for spreading the false claim on social media that she lobbed a racial slur at a 14-year-old boy.
Reid spread a viral photo on her social media pages in June that showed the woman, Roslyn La Liberte, wearing a MAGA hat and apparently screaming in the direction of a young boy at a city council meeting.
In now-deleted posts, Reid wrote that La Liberte "showed up [to the meeting], in her MAGA hat, and screamed, 'You are going to be the first deported' … ' dirty Mexican!'"
According to La Liberte, however, her conversation with 14-year-old Joseph Luevanos was "civil" and the two hugged afterwards.
What's more, at the time Luevanos told reporters, "she was still trying to keep it civil which I appreciate."
In La Liberte's lawsuit against Reid, filed on Tuesday in federal court in New York and reviewed by Mediaite, she claims:
"Reid used her substantial social media presence, fame, and reputation as a hard-hitting journalist to publish to her many followers that Plaintiff Roslyn La Liberte ("La Liberte") screamed abhorrent racial slurs at a fourteen (14) year old boy."
Reid eventually deleted the posts and apologized:
It appears I got this wrong. My apologies to Mrs. La Liberte and Joseph. https://t.co/J8vZsCwAvs

— Joy Reid (@JoyAnnReid) July 2, 2018
Reid, La Liberte alleges, posted that she hurled racial slurs at the boy on her Twitter, Instagram and Facebook pages, where the MSNBC star's following totals 1.5 million.
On Instagram, for example, La Liberte claims Reid posted:
"He showed up to rally to defend immigrants. … She showed up too, in her MAGA hat, and screamed, "You are going to be the first deported" … "dirty Mexican!" He is 14 years old. She is an adult. Make the picture black and white and it could be the 1950s and the desegregation of a school. Hate is real, y'all. It hasn't even really gone away."
MSNBC, which is not named as a plaintiff in the lawsuit, declined to comment. Mediaite has not heard back from Reid's lawyer. Not that we're expecting to — he still hasn't updated us on the supposed FBI investigation into Joy Reid's blog.
[image via screengrab]
Have a tip we should know? tips@mediaite.com
Aidan McLaughlin - Editor in Chief