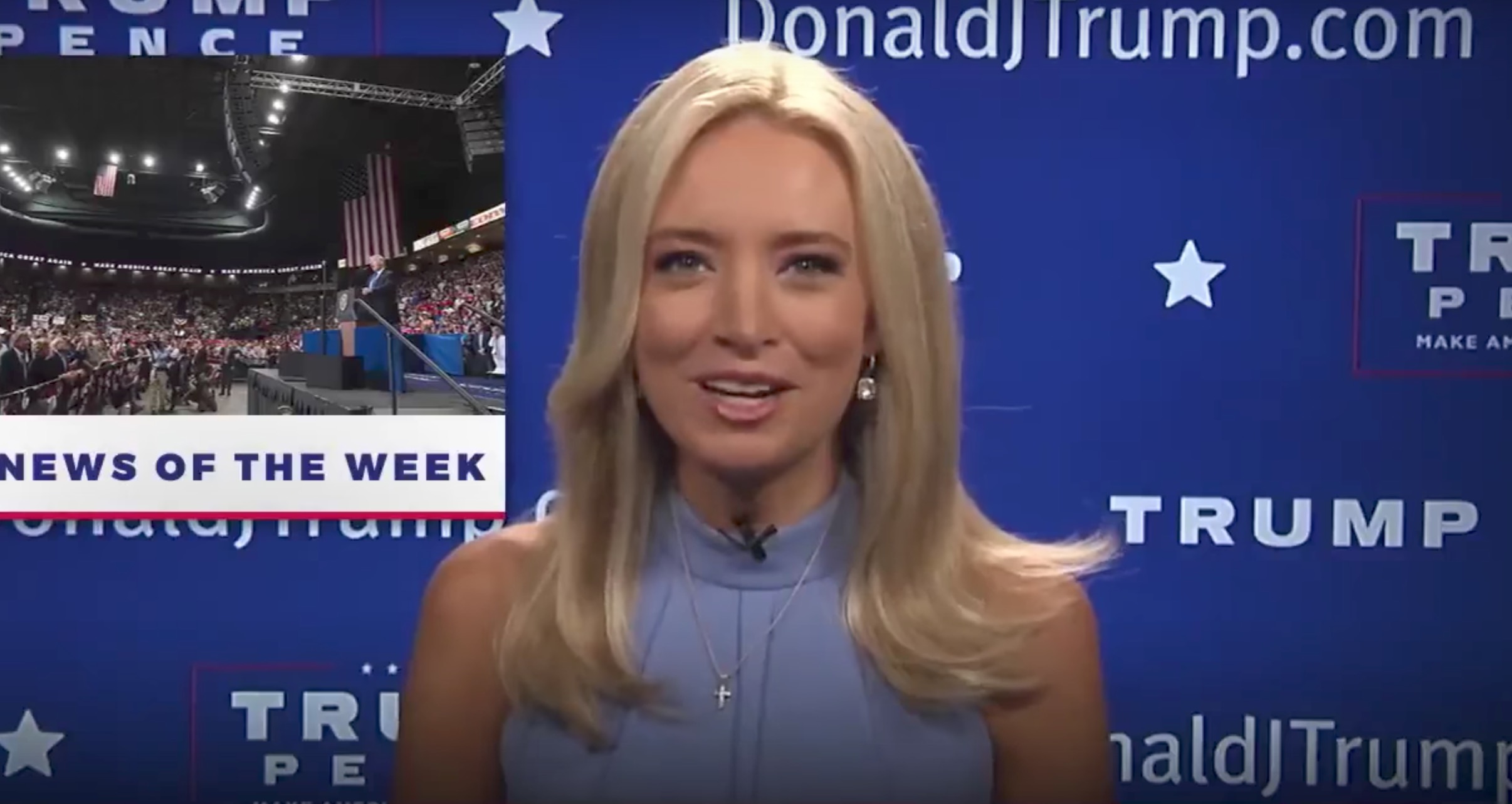 Kayleigh McEnany is set to join the Republican National Committee as its national spokesperson, according to Politico Playbook.
McEnany — who became a regular fixture on CNN's raucous panels during the 2016 election, and acted as reliable a defender of President Donald Trump as Jeffrey Lord, his most ardent lackey — left CNN last week, announcing her departure and teasing updates in a tweet.
A day later, the commentator appeared in a video posted to Trump's Facebook page, produced by the president's 2020 campaign, touting his administrations achievements — and concluding "that's the real news." The video was part of a series of online ads on "Trump TV", designed to look like news broadcasts and titled "Real News", that have been overseen by the president's daughter-in-law Lara Trump.
McEnany received a fair dose of criticism for her "Real News" campaign ad, as well as speculation as to why she toppled from prominent appearances on cable news to poorly produced web videos championing Trump's successes.
And Morning Joe made an important point about the Trump TV ads on Monday: Commentator editor Noah Rothman noted that while President Obama often bypassed the media to produce videos touting his administrations achievements, Trump's predecessor never claimed his broadcasts were "real news."
But despite her bizarre appearance in the ad, it appears McEnany had something bigger in the works — Politico reports that in her new role as RNC spokesperson she is "is expected be a major presence on television for the GOP."
The RNC announced the news in a press release today:
Kayleigh McEnany named RNC spokesperson: "Her wealth of experience will be invaluable to the RNC as we continue to support President Trump." pic.twitter.com/6t9jZWo7Mx

— ABC News Politics (@ABCPolitics) August 7, 2017
[image via screengrab]
—
Follow Aidan McLaughlin (@aidnmclaughlin) on Twitter
Have a tip we should know? tips@mediaite.com
Aidan McLaughlin - Editor in Chief