Mediaite Founder Dan Abrams Officially Joins ABC News, Good Morning America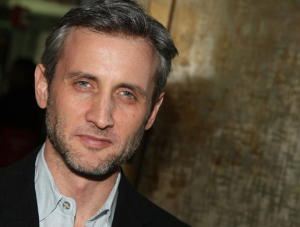 ABC News president Ben Sherwood has announced that Mediaite founder Dan Abrams, the longtime chief legal analyst at NBC News and MSNBC, has joined ABC, with a variety of assignments at the network, including legal analyst at Good Morning America. "I've known Dan since the start of his successful network career. An insightful lawyer, he is also a high-impact broadcaster, commentator, analyst and entrepreneur," said Sherwood in a memo announcing the move to ABC News staff.

In his new role, Abrams will serve as an occasional anchor of GMA Weekend and, in Sherwood's words "add to the strength of ABC's legal team" including 20/20 anchor and chief law and justice correspondent Chris Cuomo, Nightline anchor and Supreme Court correspondent Terry Moran and our senior justice correspondent Pierre Thomas.
Abrams told Mediaite "I am thrilled to be joining ABC News and to be re-joining Ben Sherwood who produced (and umm fixed) my first scripts and stories when I began my career as a correspondent at NBC News." Abrams added "Leaving my friends and colleagues at NBC and MSNBC is the most difficult professional decision I have ever had to make and I will forever the cherish the opportunities, both on air and off, that NBC provided me. The expanded role that I will have at ABC and the privilege of getting to work with Ben Sherwood again made this opportunity the perfect fit for this point in my career. I can't wait to get started."
I'm writing to share good news:

Dan Abrams is joining ABC News in a variety of roles.

First and foremost, Dan will work as the Legal Analyst at Good Morning America. In addition, he will contribute pieces to GMA on many subjects and will occasionally substitute anchor on GMA Weekend.

I've known Dan since the start of his successful network career. An insightful lawyer, he is also a high-impact broadcaster, commentator, analyst and entrepreneur.

Dan is joining our formidable legal team including 20/20 anchor and Chief Law and Justice Correspondent Chris Cuomo, Nightline anchor and Supreme Court correspondent Terry Moran and our Senior Justice Correspondent Pierre Thomas.

ABC News distinguishes itself everyday in this important area and Dan will make our team even stronger.

Please join me in welcoming Dan and his considerable talents to ABC News.

Ben
Have a tip we should know? tips@mediaite.com