Mediaite's Ranking of Best Cable News Show at 5 P.M.: Chuck Todd, Wolf Blitzer and The Five
Welcome back to Mediaite's weekly rankings of the best shows on cable news, hour-by-hour. Last week, Jake Tapper's CNN show The Lead took our top spot at 4 p.m.
We're looking at 5 p.m. now, an hour that juggles two well-established anchors and a lively panel show that often makes its own headlines: MNSBC's Chuck Todd, CNN's Wolf Blitzer and Fox News' The Five, hosted by Dana Perino, Greg Gutfeld, Juan Williams, and Jesse Watters.
A reminder: We're basing our rankings on a variety of factors, including; ratings, influence, entertainment value, the star power of hosts, the quality of guests, whether the show makes news, and its longevity.
With that said, let's dive into our ranking for the Best Shows on Cable News in the 5 p.m. hour:
3. The Situation Room — Hosted by Wolf Blitzer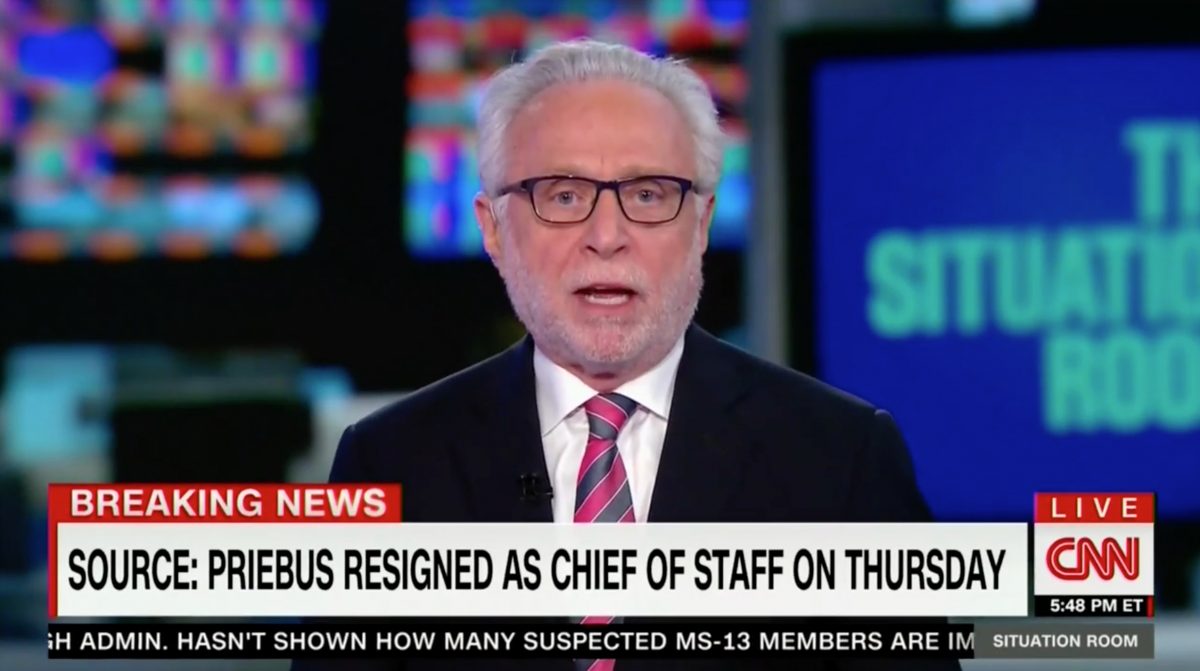 We gave broadcasting staple Wolf Blitzer first place for his 1 p.m. show on CNN, Wolf. His drop to third may come as a surprise to members of the so-called "Wolf Pack," but hear us out: It's not that Blitzer loses a step by 5 p.m. — mainly, it's that the competition heats up. As far as the CNN show itself goes, the first hour of The Situation Room is newsy and paced out. It rarely delivers fireworks, with Blitzer content to deliver the news with measure.
That makes for a steady and nutritious news program, but not a dazzling spectacle.
The show's strength? The Situation Room's panels are stacked with serious experts. Top of the game reporters, big name legal analysts, renowned foreign policy wonks. When quarterbacked by Blitzer, the CNN program is a welcome respite from the empty talking heads, canned spokespeople and all-around hacks that tend to clog up cable news.
2. The Five — Hosted by Dana Perino, Greg Gutfeld, Juan Williams, Jesse Watters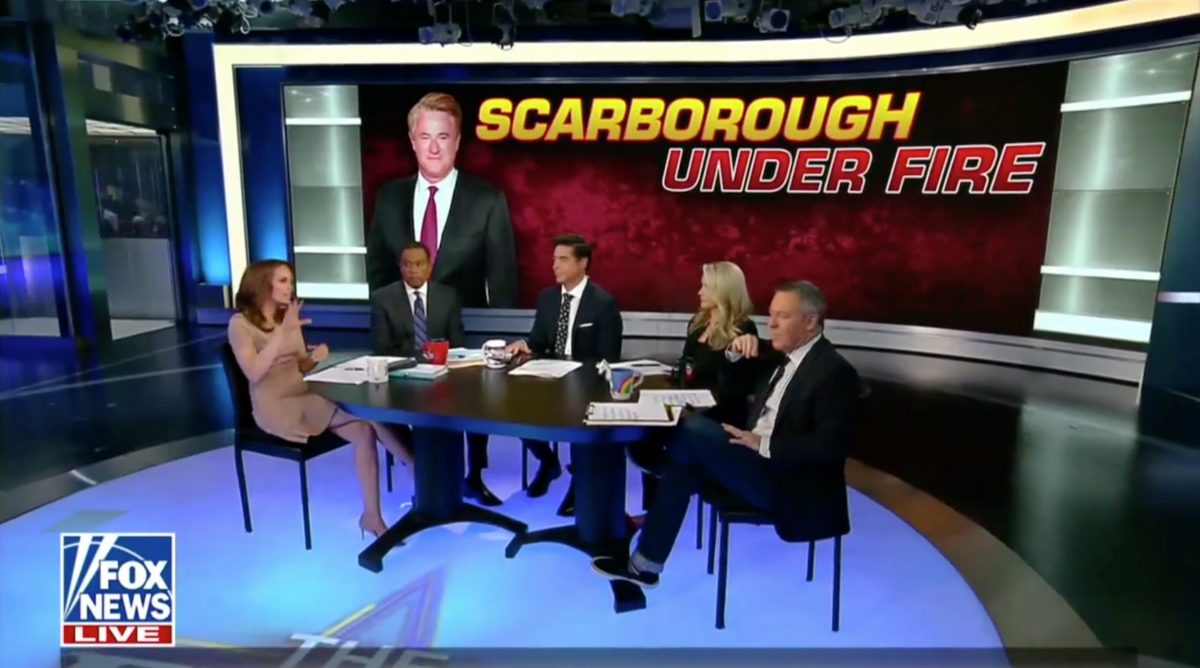 The Five is a must-watch for us here at Mediaite. Fox News' seven year old panel show has gone through many iterations, but it's never lost its spark. The program misses Eric Bolling (who has taken the reigns of an adventurous new streaming show on CRTV, America, airing in the same time slot), and since losing Kimberly Guilfoyle has cycled through a series of guest hosts vying to replace her.
The current lineup, though incomplete, is strong: Dana Perino, one of the network's most impressive talents, is well-placed besides the always irreverent Greg Gutfeld. The rivalry between Jesse Watters and Juan Williams is delightful to watch, and when sparks fly you can be sure to see a frenetic headline on Mediaite as soon as the show comes to a close.
Pure entertainment value aside, the show has some pitfalls: Gutfeld's overwrought monologues can induce eye-rolls ("Today we're all Caesars, facing a mob of Brutuses, armed with press passes shaped like daggers and microphones," he proclaimed this week with a straight face), and Watters, whose commentary veers into Trump agitprop with alarming ease, also has a tendency to jam his foot in his mouth.
Overall, though, the show is just too much fun to ignore — which might explain why its ratings consistently eclipse the time slot rivals. Seriously: The Five more than doubles CNN's ratings, regularly bagging more than 2 million total viewers.
1. MTP Daily — Hosted by Chuck Todd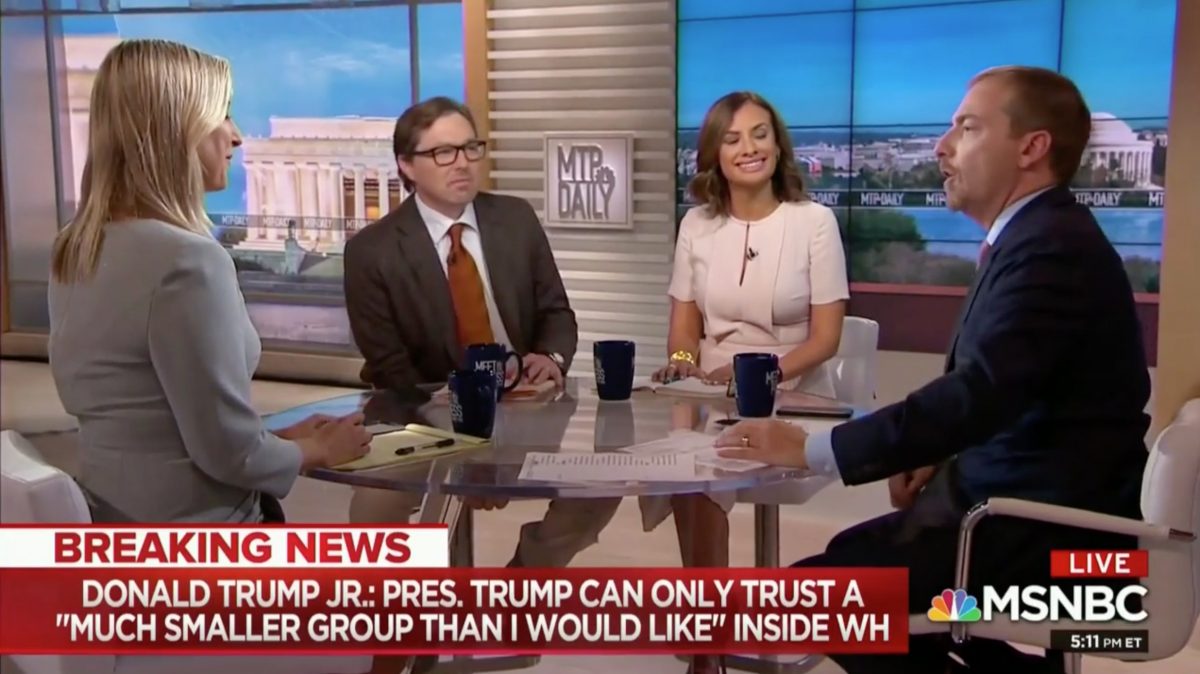 Few commentators understand the American political landscape better than Chuck Todd, host of Meet the Press, NBC News' flagship Sunday show (and the longest running show on television) as well as MSNBC's MTP Daily.
As NBC News political director, Todd is the face of the news outlet's Beltway coverage, and it's hard to underestimate how plugged in the anchor is. That's thanks to years working the beat, previously as NBC News chief White House correspondent. And his recent news-making essay in The Atlantic — which argued "It's Time for the Press to Stop Complaining—And to Start Fighting Back" — demonstrated Todd has the influence to drive the broader political-cultural conversation.
Don't be turned off by his signature goatee, either. If we can see past it to appreciate his regularly spot-on political analysis, so can you. Host aside, MTP Daily is a bubbly and exciting show, from its panel segments with ideologically diverse guests to hard-hitting interviews. It's well known that Todd holds feet to the fire, as evidenced by his brutally revealing interviews with everyone from Rudy Giuliani to Democratic Rep. John Lewis.
Whether there's breaking news at 5 p.m. or a big story that requires some analysis to clear out the noise, Chuck Todd's MTP Daily is the show to watch.
Those are our rankings, but we want to hear your thoughts! Vote in our Twitter poll here:
What is the best cable news show at 5 p.m.: The Situation Room with Wolf Blitzer, MTP Daily with Chuck Todd or The Five? Our ranking drops this afternoon. VOTE HERE:

— Mediaite (@Mediaite) September 21, 2018
Have a tip we should know? tips@mediaite.com