Pete Hegseth Tells Fox & Friends He Had Off-The-Record Convo With VP Pence, Then Immediately Shares It
Fox News host and regular media critic Pete Hegseth appeared to break a cardinal rule of Journalism Wednesday morning, when he described an off-the-record conversation he had with Vice President Mike Pence.
Hegseth, who flew to Hawaii with Pence to greet the remains of fallen soldiers from the Korean War, appeared on Fox & Friends and was asked by host Brian Kilmeade about the gesture from the North Koreans.
He replied by dishing on his private conversation with the VP.
"I had a chance to speak off-the-record with the vice president on the flight over," Hegseth said. "He emphasized just that."
He didn't stop with "emphasized", going right into "he said", directly attributing to Pence. "He said, don't under underestimate what a powerful statement this is by Chairman Kim and the North Koreans. We didn't give up anything other than the willingness to meet. They said they would deliver remains, they have. All we can do is take that as a gesture of good faith, and hope that it means that we are continuing down the path toward a better outcome on the Korean Peninsula."
I can see only one fitting punishment for Hegseth, an Army veteran looking to make it big in the cable news punditry business: banish him to J-School.
UPDATE: Fox News told Mediaite that Hegseth clarified that the part of the conversation he discussed on air with the Vice President was a separate conversation and was not off the record.
[image via screengrab]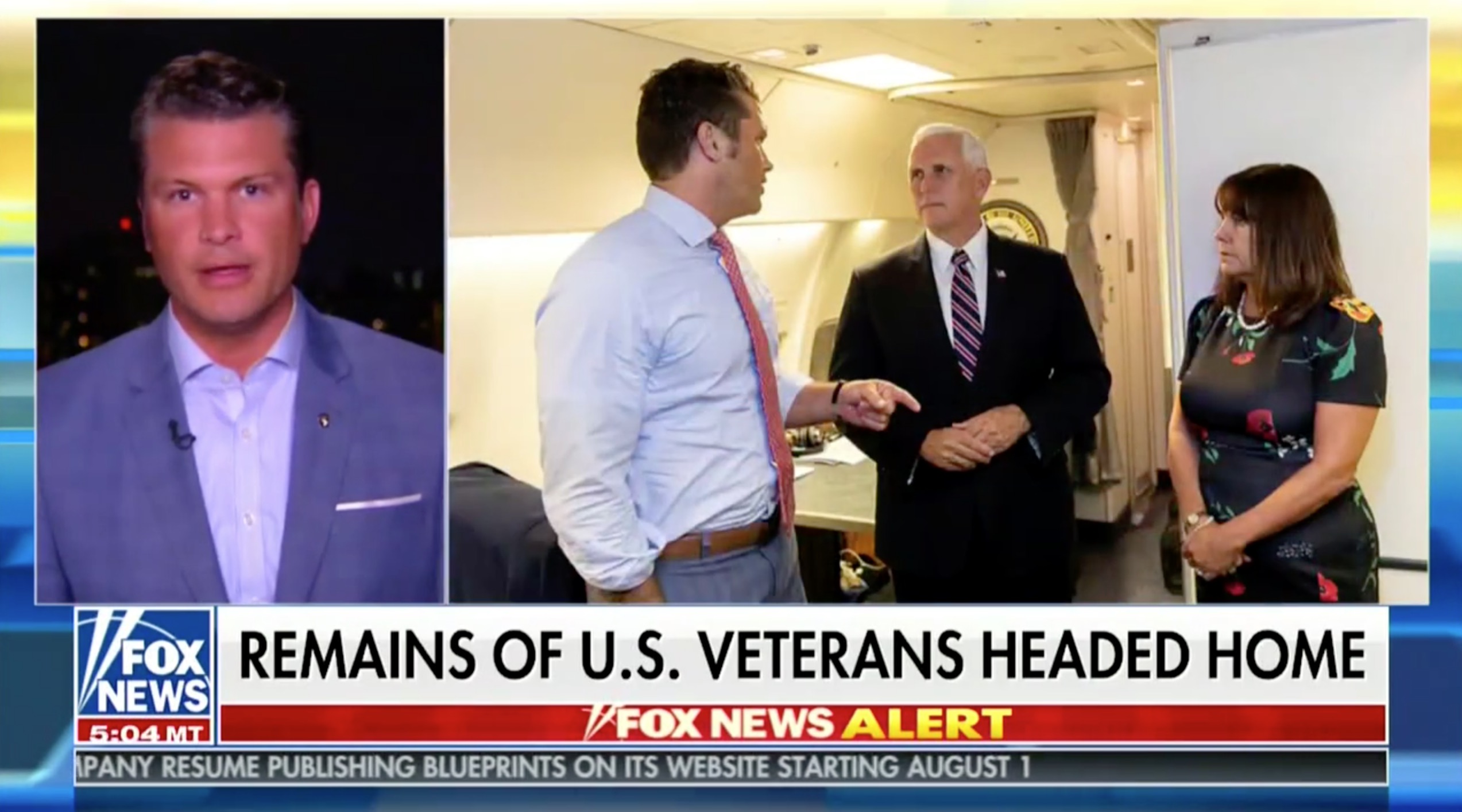 —
Follow Aidan McLaughlin (@aidnmclaughlin) on Twitter
Have a tip we should know? tips@mediaite.com
Aidan McLaughlin - Editor in Chief