Sean Hannity and Tucker Carlson Will Be First to Interview Trump After Putin Summit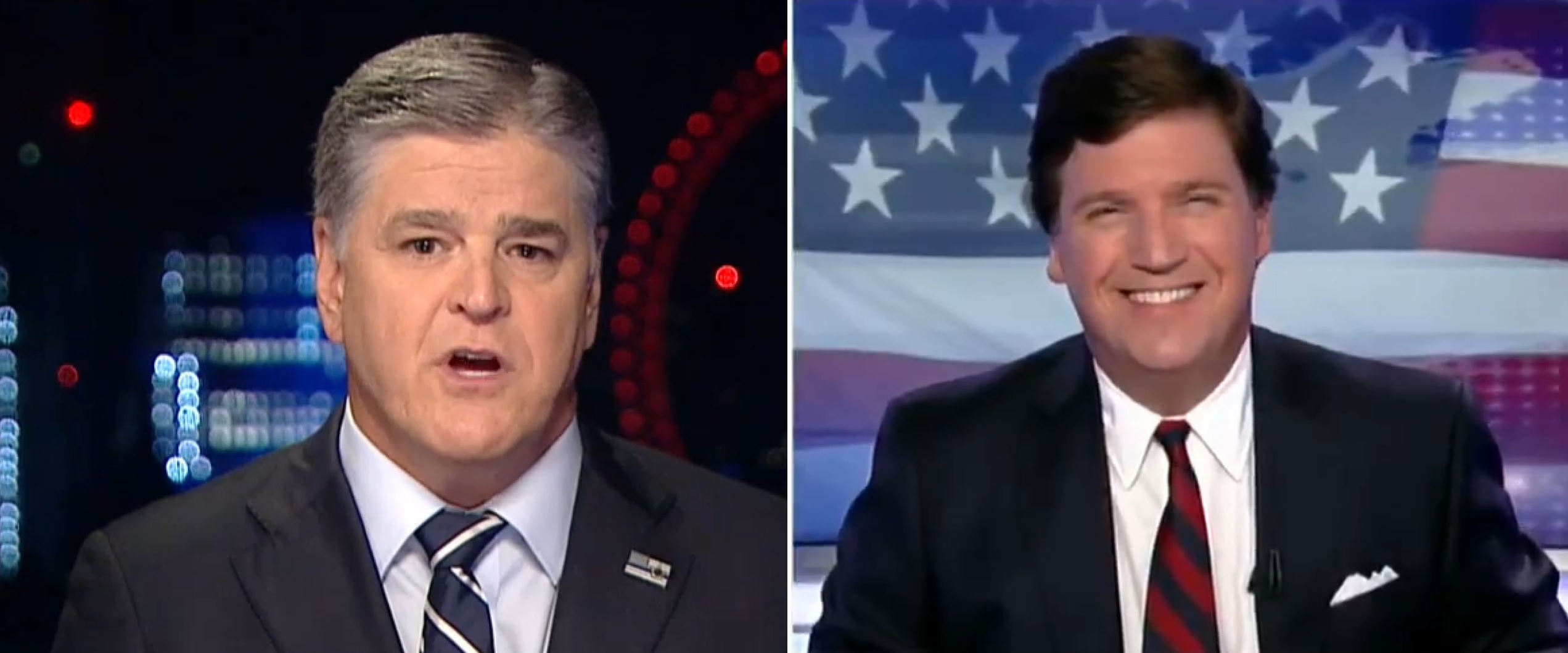 Fox News' Sean Hannity and Tucker Carlson will be the first to interview President Donald Trump following his Finland summit with Russian President Vladimir Putin on Monday.
Both interviews are set to occur in Helsinki, the capital city where Trump's meeting will take place.
The interviews are scheduled to air during the hosts' respective shows––Hannity's airing on his program, Hannity, on Monday, July 16 at 9 pm ET, and Carlson's airing at 8 pm ET on Tucker Carlson Tonight on Tuesday, July 17.
During his visit with Putin, Trump is expected to discuss a range of issues, from election meddling to nuclear power and arms control, amid calls for the summit to be cancelled over a series of fresh indictments of a dozen Russian intel officers for hacking into the servers of the Democratic National Committee with the intent of meddling in the 2016 presidential election.
Fox News' own Chris Wallace, meanwhile, has scored an exclusive interview with Putin himself airing tomorrow after the summit.
[Images via screengrabs]
Follow Amy Russo on Twitter: @amymrusso
Have a tip we should know? tips@mediaite.com