WATCH: Fox News Correspondent Hugs Son For First Time After Shooting at His High School
Fox News correspondent Alicia Acuna had a touching, emotional moment on camera when she first reunited with her son after his high school was evacuated because of a shooting.
Acuna was in Denver on Wednesday to report on the evacuation of East High School, where two school officials were shot by a male student who fled the scene. Acuna's son, stepsons, and niece were all at the school when it happened, but she was able to confirm their safety, then rushed to the scene to report on the injuries, the school's safety policy, and the search for the suspect.
As America Reports aired a statement from Colorado Gov. Jared Polis (D), the feed was about to shift back to Acuna when she told her colleagues "my son just came up and I've not seen him." Acuna kept apologizing as the feed showed her son walking up to hug her, and she embraced him with a promise that she would wrap up her report soon.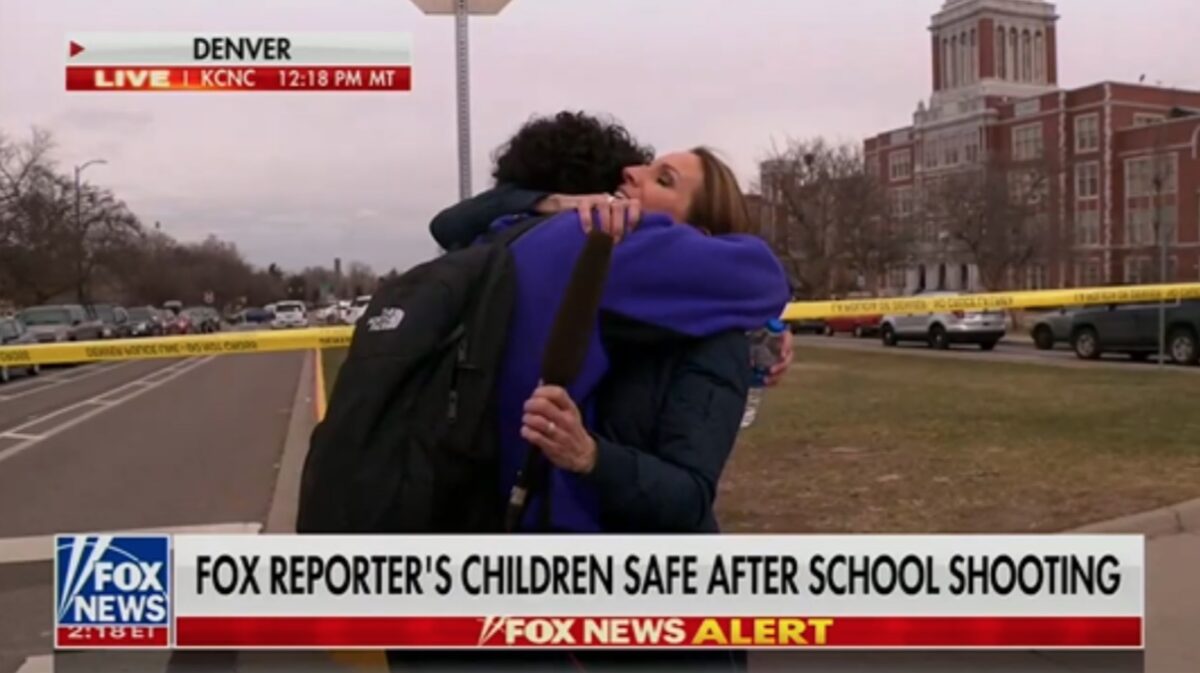 "There was no way you would've let your kid walk by," Acuna explained. The moment was deeply moving to Sandra Smith and John Roberts, who told Acuna she was welcome to step aside and be with her son.
Acuna kept her report going for several more minutes, and when she wrapped, her colleagues wished her family the best as they picked up where she left off.
Watch above via Fox News.
Have a tip we should know? tips@mediaite.com