See How Fox & Friends Completely Ignored Resignation of WH Aide Who Allegedly Beat His Wives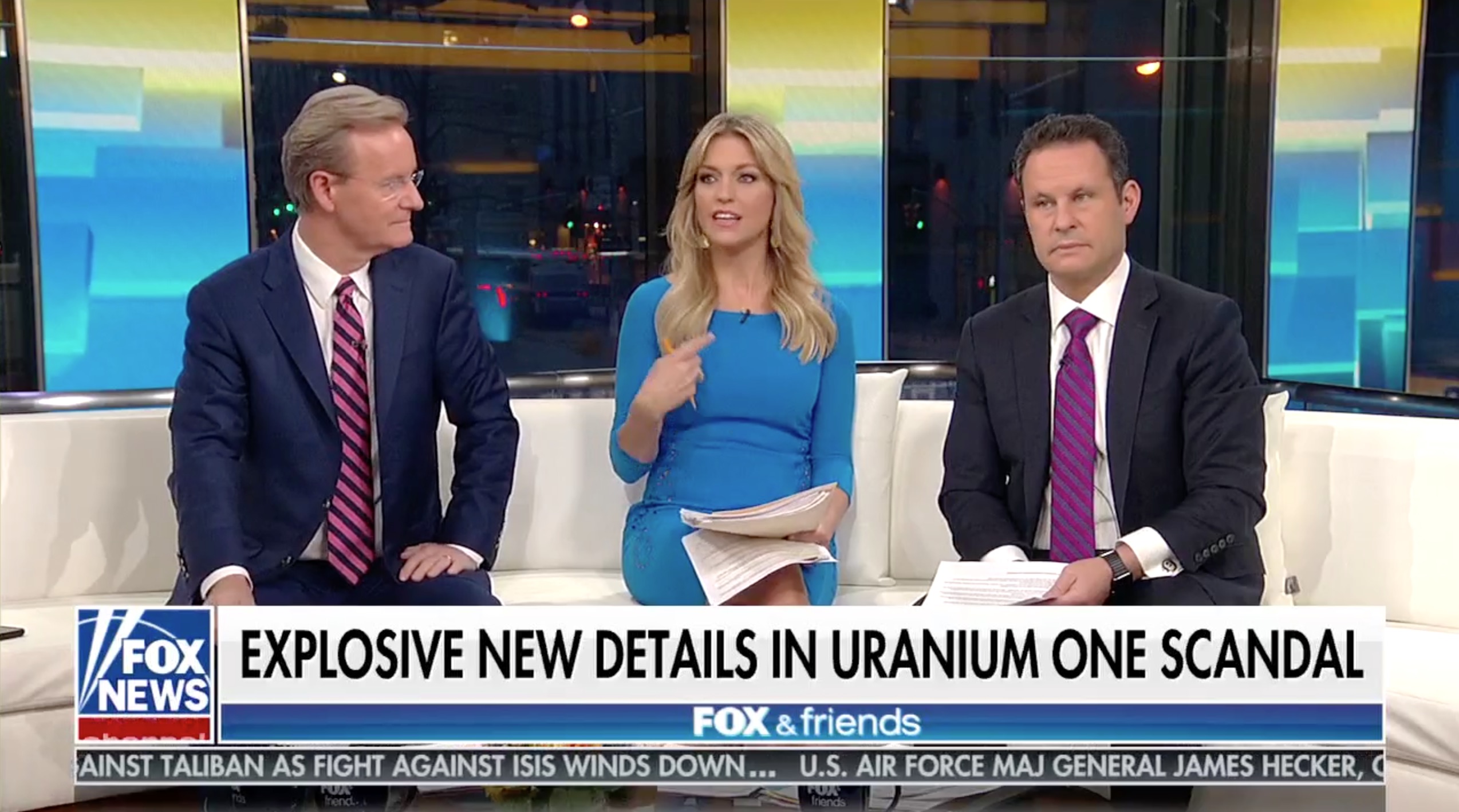 Fox & Friends did not spend a single minute on Thursday morning covering the resignation of Rob Porter — a senior Trump aide who left the White House after two of his ex-wives accused him of horrific physical and emotional abuse.
Porter was a powerful figure in the White House, working side-by-side with chief of staff John Kelly to control the information flow going to President Donald Trump's desk. The FBI found out about the allegations of abuse made by Porter's ex-wives — which ranged from verbal abuse to punching and choking — as they investigated the staffer for a security clearance. Kelly reportedly knew about the allegations, knew that Porter was denied a security clearance because of them, and still empowered Porter's position in the West Wing regardless.
That is, of course, a massive story carrying widespread and damning implications about the Trump White House and Kelly — who is already facing calls for his resignation over the scandal.
On Fox & Friends however, the story was nowhere to be found. Much like Fox News' primetime lineup last night, which also ignored the Porter resignation, the focus was elsewhere. Sean Hannity, for instance, ironically slammed the rest of the media for their "bias of omission" for not adequately covering the latest revelations in the FBI texting story. As for the rest of primetime, Martha McCallum, Tucker Carlson and Laura Ingraham all ignored the Porter story.
It is astonishing to think that a viewer can turn on a "news network," watch for 15 hours straight, and not be informed that a senior White House aide just resigned because two of his ex-wives accused him of domestic abuse.
Viewers of Fox & Friends were instead treated to extensive coverage of the FBI texting story, Justin Trudeau's vocabulary preferences and a Democratic lawmaker falling asleep during Nancy Pelosi's marathon immigration speech.
For an update on the White House, Fox & Friends booked Trump adviser Kellyanne Conway for an interview. A worthy question to ask would have been: "Why did John Kelly promote Rob Porter in the White House despite knowing that two ex wives had accused him of beating them?"
The denizens of the curvy couch instead chose to ask Conway about the Philadelphia Eagles and the FBI story.
Let's take a look at what else Trump's favorite cable news show covered Thursday morning instead of the Porter story.
In "HEADLINES," we had a story about a man recovering his mail from a cow: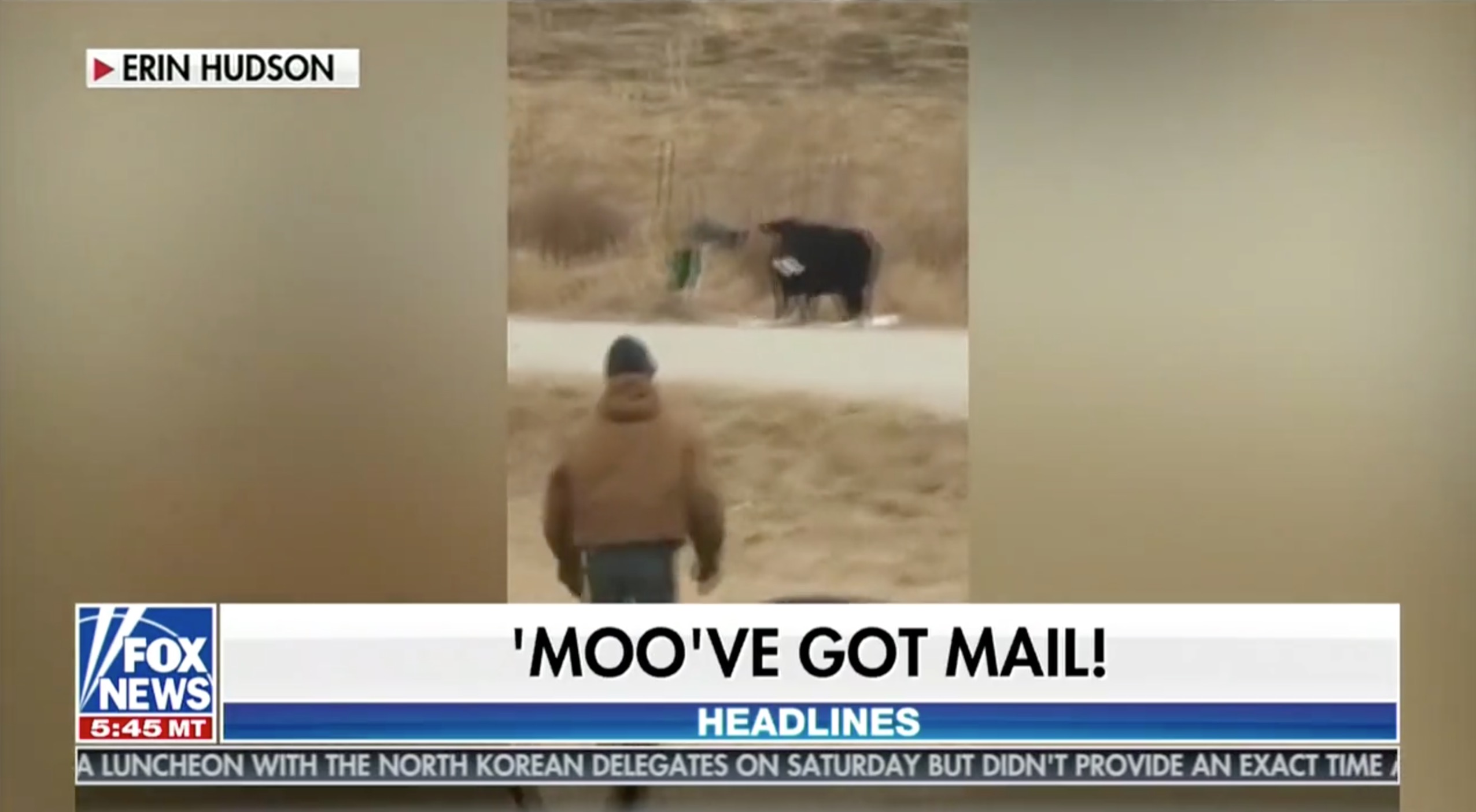 We also had this report about police using emojis to dissuade speeding: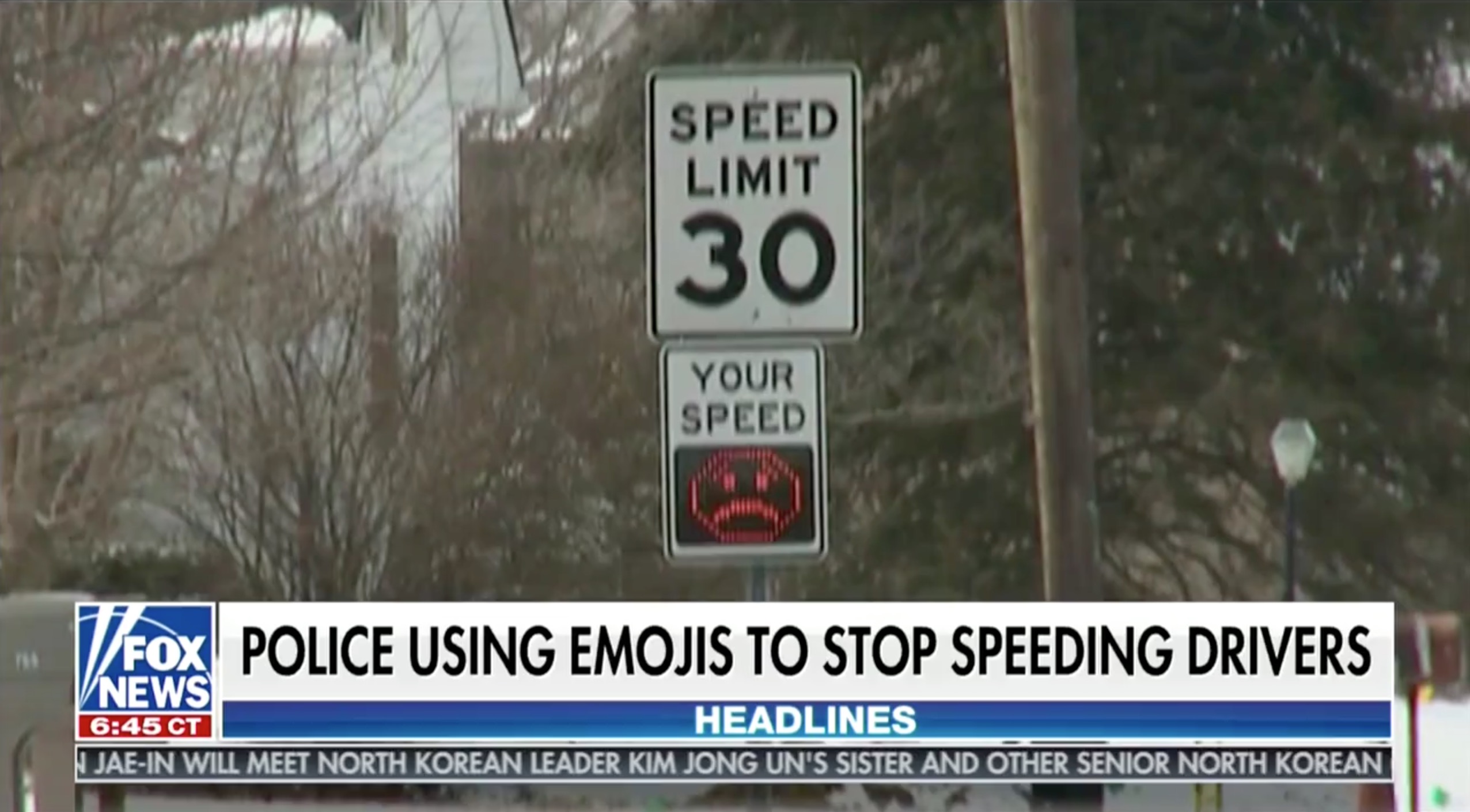 And to round out this morning's broadcast of Fox & Friends, we got an interview with Diamond & Silk, two Trump-supporting vloggers who are inexplicably invited on the network to provide mind-numbing commentary. I will spare you the video of their appearance.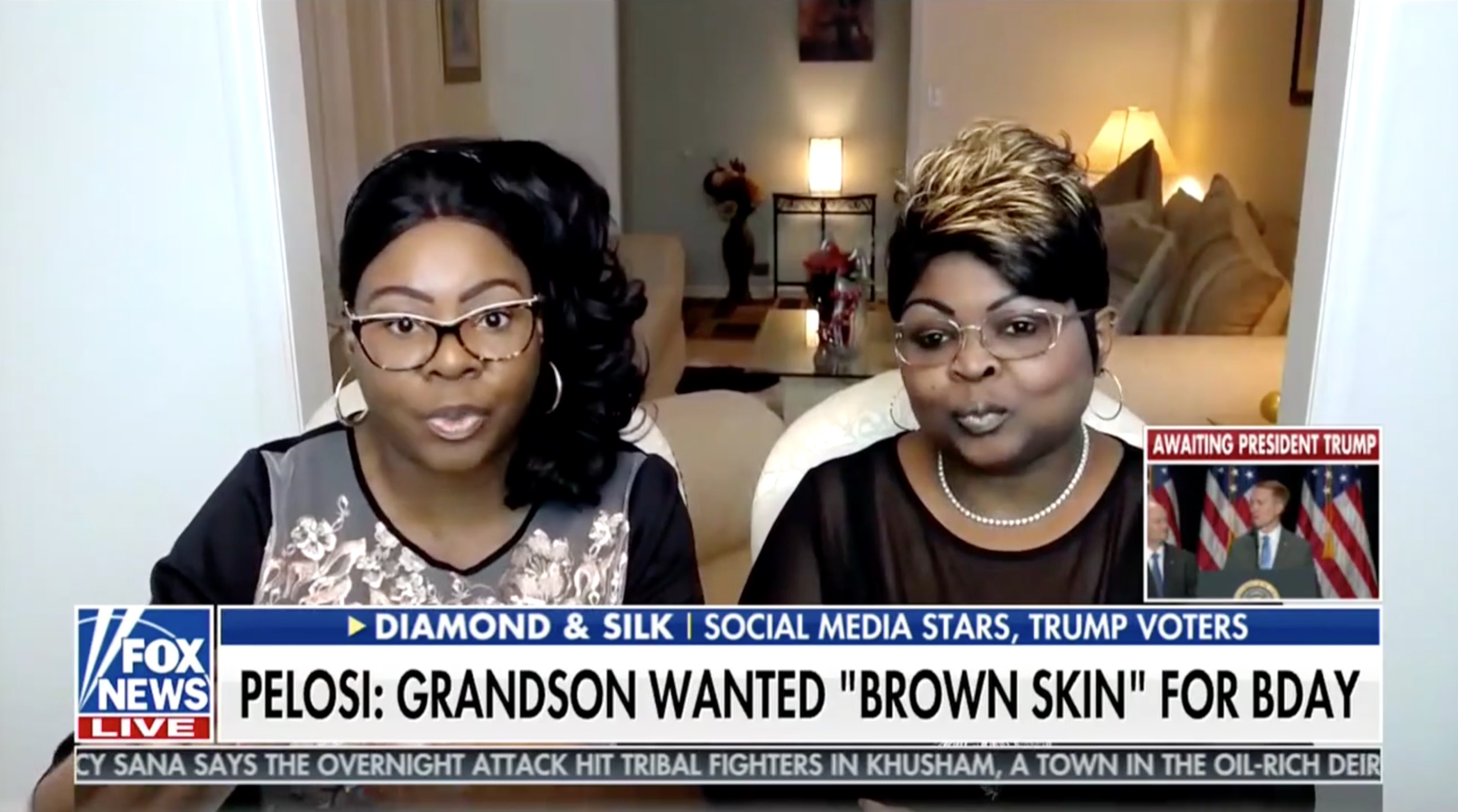 [image via screengrab]
—
Follow Aidan McLaughlin (@aidnmclaughlin) on Twitter
This is an opinion piece. The views expressed in this article are those of just the author.
Aidan McLaughlin - Editor in Chief