Green Book Writer Nick Vallelonga Once Backed Trump's Claim Jersey Muslims Cheered on 9/11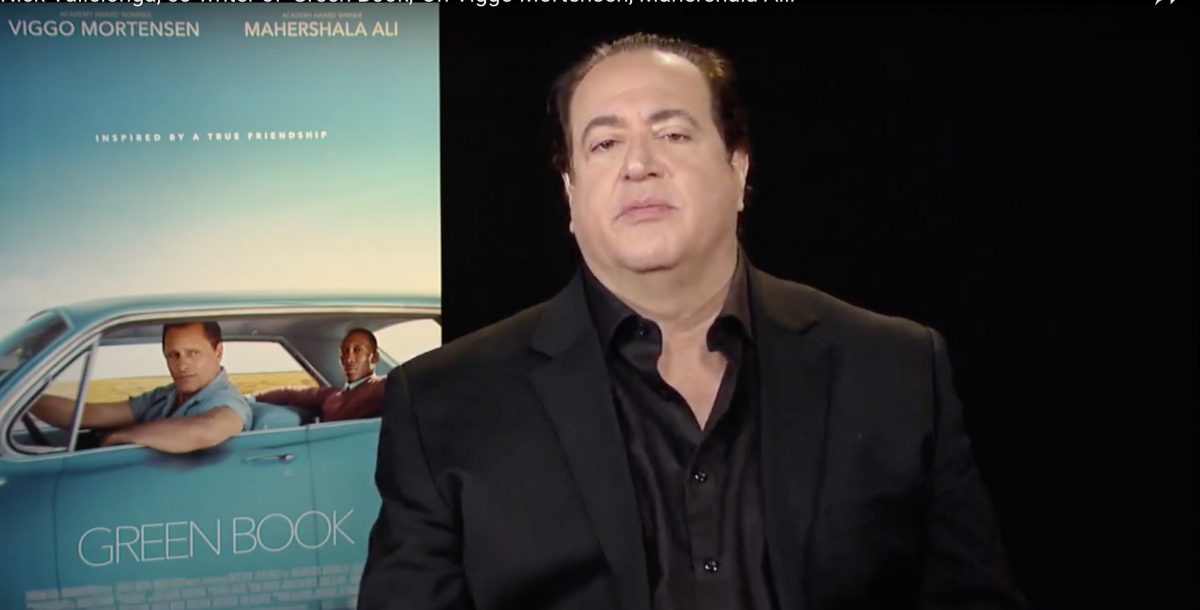 Green Book won big at the Golden Globes this past Sunday. Yet instead of taking a victory lap, writer and producer Nick Vallelonga has deleted his Twitter account over a post dating back to 2015 in which he backed up President Donald Trump's claim that Muslims in New Jersey cheered as the World Trade Center towers fell on September 11, 2001.
Here is the now-deleted tweet still making the rounds on social media — as shared by Senior Entertainment Editor for The Daily Beast Marlow Stern:
Vallelonga was responding to Trump making this decidedly false claim at a rally, as reported by The Washington Post: "I watched when the World Trade Center came tumbling down. And I watched in Jersey City, New Jersey, where thousands and thousands of people were cheering as that building was coming down. Thousands of people were cheering."
Vallelonga's tweet also comes as the writer and producer has gone on a tour to promote his award-winning film — based on his father's real-life experience driving concert pianist Dr. Don Shirley through the south — which he claims is about "love" and people coming together.
The screenwriter recently told Variety that his film is about "love."
"I think if they really took a look at it, the film is about people coming together, it's about love," he said.
The Shirley family has contended that Vallelonga's film is a "symphony of lies."
Have a tip we should know? tips@mediaite.com