SMOKIN' JOE: Kamala Harris Nearly Triples Support, Trails Biden By 2 in New Post-Debate Poll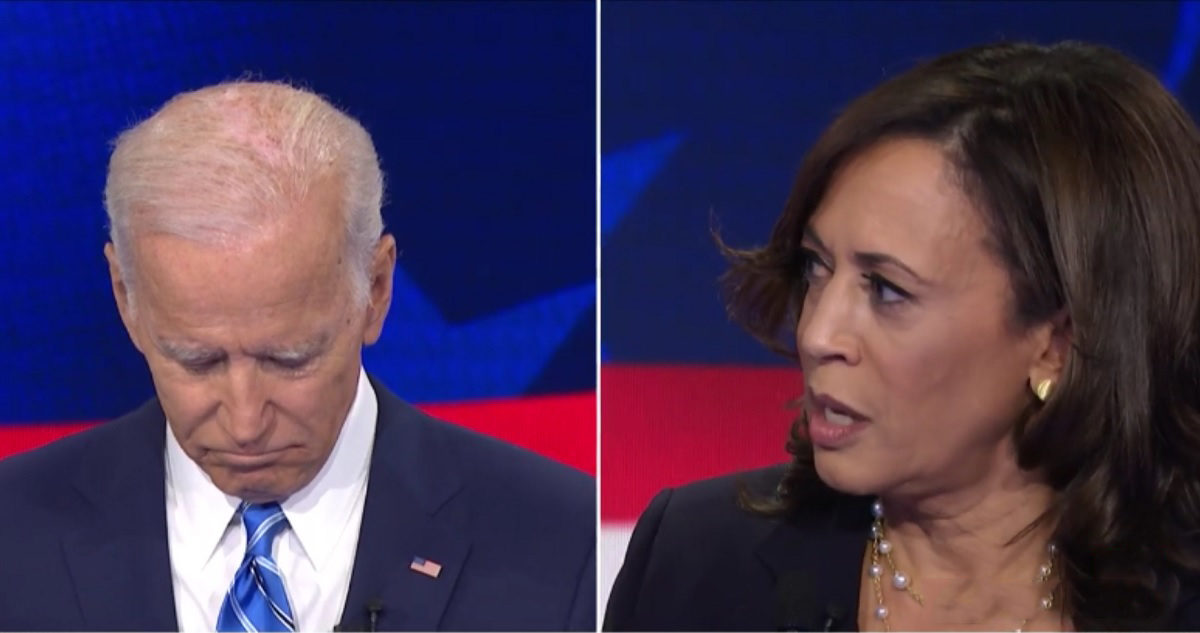 The news keeps getting better for Kamala Harris and worse for Joe Biden, as a new post-debate poll shows the California senator has nearly tripled her support, and now trails the former vice president by only two points.
Harris was consistently polling in the middle-to-high single digits prior to last week's Democratic presidential debates, but several polls have shown significant gains for Harris after her defining performance and well-publicized exchanges with Biden at the debate.
A new Quinnipiac poll released Tuesday shows the greatest gains yet for Senator Harris, who went from just 7 percent support in June to a stunning 20 percent, nearly tripling her support. Biden, meanwhile, slid sharply from 30 percent in June to 22 percent now.
Massachusetts Senator Elizabeth Warren, who also performed well at her debate, slipped one point from 15 to 14 percent since June, and Independent Vermont Senator Bernie Sanders dropped from second place at 19 percent down to fourth place, with 13 percent.
Quinnipiac also polled Democrats about the debates, and found Harris was the winner by a lopsided margin:
Forty percent of Democrats and Democratic leaning voters say they watched most of the debates, while another 40 percent paid close attention to news stories about the debates. Of those who did one or the other, 47 percent say Harris did the best job in the recent debates, followed by Warren at 17 percent, Biden at 6 percent, and Sanders at 5 percent. When asked who did the worst job in the debates, 16 percent of these voters say self-help author Marianne Williamson, while Biden receives a nearly identical 15 percent.
The former vice president still retains an overwhelming edge on the question of which candidate stands the best chance of beating President Donald Trump, with 42 percent to Harris' 14.
Have a tip we should know? tips@mediaite.com