A Republican 'Shadow Campaign' to Potentially Replace Trump in 2020 Is Underway, NYT Reports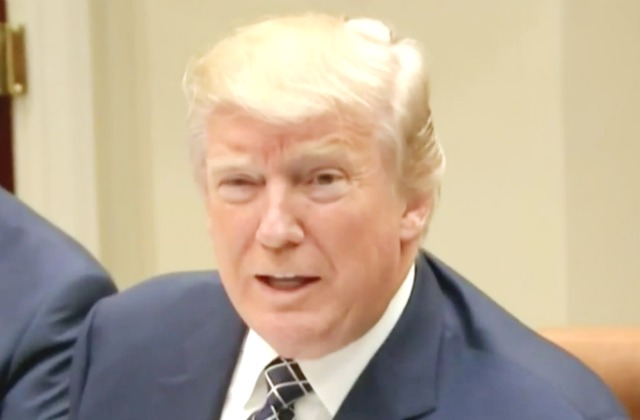 There is a "Republican shadow campaign for 2020" already in the works.
That's the news from a big New York Times report today on how people in President Trump's own party are operating "as if the current occupant of 1600 Pennsylvania Avenue weren't involved."
Trump's already running for reelection––holding campaign rallies and seeking donations––but many in the party have been quietly prepping:
But in interviews with more than 75 Republicans at every level of the party, elected officials, donors and strategists expressed widespread uncertainty about whether Mr. Trump would be on the ballot in 2020 and little doubt that others in the party are engaged in barely veiled contingency planning.

"They see weakness in this president," said Senator John McCain, Republican of Arizona. "Look, it's not a nice business we're in."
John Kasich is reportedly ready to run again, even if the President does, though the Times report notes that "the shadow candidates and their operatives have signaled that they are preparing only in case Mr. Trump is not available in 2020."
Vice President Mike Pence, despite being vocally supportive of Trump, set up the Great America Committee back in May and, as the Times reports, is quietly prepping himself:
Mr. Pence's aides, however, have been less restrained in private, according to two people briefed on the conversations. In a June meeting with Al Hubbard, an Indiana Republican who was a top economic official in Mr. Bush's White House, an aide to the vice president, Marty Obst, said that they wanted to be prepared to run in case there was an opening in 2020 and that Mr. Pence would need Mr. Hubbard's help, according to a Republican briefed on the meeting. Reached on the phone, Mr. Hubbard declined to comment.
Obst denied this is going on, and a White House spokesperson separately responded to the "shadow campaign" by saying, "The president is as strong as he's ever been in Iowa, and every potentially ambitious Republican knows that."
You can read the full report here.
[image via screengrab]
— —
Follow Josh Feldman on Twitter: @feldmaniac
Have a tip we should know? tips@mediaite.com
Josh Feldman - Senior Editor