ABC Withdraws George Stephanopoulos From Auction That Supports Glenn Beck Rally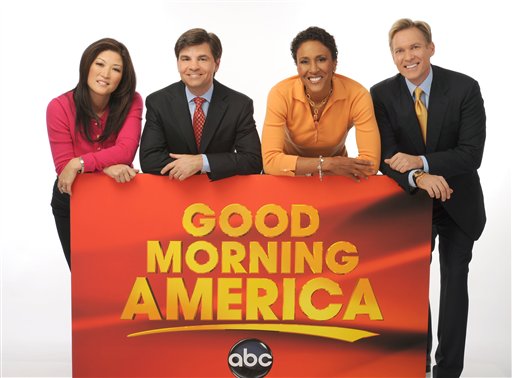 We reported earlier on New Orleans Saints owner Tom Benson's donation to an auction that would raise funds for Glenn Beck's 8/28 "Restoring Honor" rally and the Special Operations Warrior Foundation only after Beck's event is paid for. We later reported that donations have already exceeded the event's estimated cost.
Now, Mother Jones is reporting that ABC made a similar donation, involving a visit to the set of Good Morning America and an introduction to George Stephanopoulos, but withdrew it when they learned of Beck's involvement.
When Mother Jones' Stephanie Mencimer noticed the auction, she contacted ABC, and here's what they told her:
Cathie Levine, vice president for media relations at ABC News explained, "We get hundreds of these solicitations from charities every year and try as much as possible to fulfill them as long as they are meet our standards including that the proceeds go to charity." A few days later, she reported back that, "We sought assurance that the auction money would go directly to charity and while we were told the rally costs were covered and that funds raised from our specific item would go to Special Operations Warrior Foundation, it didn't sufficiently meet our standards. So we withdrew our auction item and George will make a personal donation directly to the SOWF."
Beck's rally has drawn criticism from many, myself included. Beck has sought to shield his rally from criticism by calling it "non-political and non-partisan," but Politico's Ken Vogel has evidence to the contrary:
But Sarah Palin will be a main speaker, congressmen such as Rep. Jason Chaffetz (R-Utah) are helping with fundraising and two of the main engineers of the tea party movement — FreedomWorks and Tea Party Patriots — are offering volunteers as well as logistical advice.

If anything, the conservative talk show host's alliances with tea party groups and Republican politicians seem to have further blurred the line between his entertainment empire and a burgeoning political role — which is counter to Beck's public declarations that he was disengaging from politics after criticism that he used his television and radio shows as a political platform.
Opponents of Beck's rally have set up their own event, called "Celebrate the Dream," which will also take place on August 28, on the Ellipse of the National Mall.
Have a tip we should know? tips@mediaite.com