'Affluenza' Teen's Attorney Suggests His Mother Might've Abducted Him to Mexico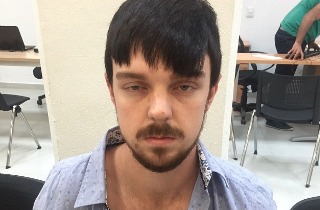 Though the manhunt for him and his mommy has been over for weeks, the weird case of Ethan Couch continues to get even weirder.
A hearing was held earlier today to discuss whether to move the Texas "affluenza" teenager's case to adult court for violating probation and fleeing the country with his mother, Tonya Couch. The judge ruled Couch's parents were not properly notified of the meeting and the decision was postponed, but what stood out was that the boy's attorneys suggested that Couch might not have fled of his own free will.
"We are examining the facts… to determine whether he was taken voluntarily or involuntarily to Mexico," attorney Scott Brown told reporters. Reuters also reported that Couch's lawyers argued that the case against him should be suspended until he returns from Mexico.
Couch's legal history became infamous back in 2013 when his drunk-driving led to the deaths of four people, yet he got off for being too rich and spoiled to understand what he did. After he was filmed at a party in a video that appeared to include nearby alcohol (which would have been in direct violation of his parole), he and his mother fled their home and led authorities on a search until their detainment in Mexico.
While Mrs. Couch has been extradited to face charges for aiding her son's flight, the boy remains in a Mexican detention facility as he resists deportation. Couch's case continues to draw public ire, with Mothers Against Drunk Driving expressing hope that he won't get to play the "affluenza" card again when he finally appears in court.
[h/t Fox]
[Image via screengrab]
— —
>> Follow Ken Meyer (@KenMeyer91) on Twitter
Have a tip we should know? tips@mediaite.com