After Two Weeks, and Much Criticism, AP Deletes Misleading Tweet About Clinton Foundation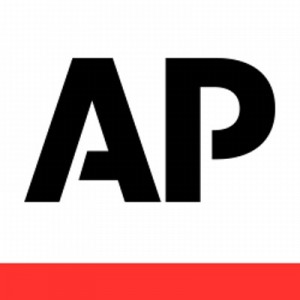 Two weeks after publishing a tweet that was widely criticized for misrepresenting the facts surrounding a story about Clinton, the AP has taken the drastic, if belated, step of deleting it.
The AP made the decision "after concluding the tweet fell short of AP standards by omitting essential context," John Daniszewski, Vice President for Standards, wrote in a blog post Thursday.
"At the same time, we are revising our practices to require removal and correction of any AP tweets found not to meet AP standards, including tweets that contain information that is incorrect, misleading, unclear or could be interpreted as unfair, or having a problem in tone."
The original tweet, published on Aug. 23, directed readers to the AP's story about Clinton's tenure as Secretary of State, when she met with some Clinton Foundation donors. The tweet read originally:
BREAKING: AP analysis: More than half those who met Clinton as Cabinet secretary gave money to Clinton Foundation.
The new tweet reads:
AP review: Many of the discretionary meetings Clinton had at State were with people who gave to Clinton Foundation. https://t.co/ih6Oitgou2

— The Associated Press (@AP) September 8, 2016
The AP concluded that the tweet "omitted the important distinction between discretionary meetings and official meetings," giving the impression that the majority of all her meetings as Secretary of State were with Foundation donors. The article itself made this distinction:
The 154 did not include U.S. federal employees or foreign government representatives. Clinton met with representatives of at least 16 foreign governments that donated as much as $170 million to the Clinton charity, but they were not included in AP's calculations because such meetings would presumably have been part of her diplomatic duties.
As part of its internal review into Twitter practices, the AP also deleted a tweet from Aug. 27 regarding the shooting death of Nykea Aldridge, Dwyane Wade's cousin. In the original tweet, the AP gave undue emphasis to Donald Trump's response to Aldridge's death, saying that it vindicated what he had been "saying," and that it meant African-Americans were going to "VOTE TRUMP!"
That tweet originally read:
Dwyane Wade and Donald Trump speak out on Twitter in wake of the NBA star's cousin's fatal shooting.
—
Sam Reisman (@thericeman) is a staff editor at Mediaite.
Have a tip we should know? tips@mediaite.com