Alabama State Auditor Claims Allegations Against Roy Moore 'Much Ado About Very Little'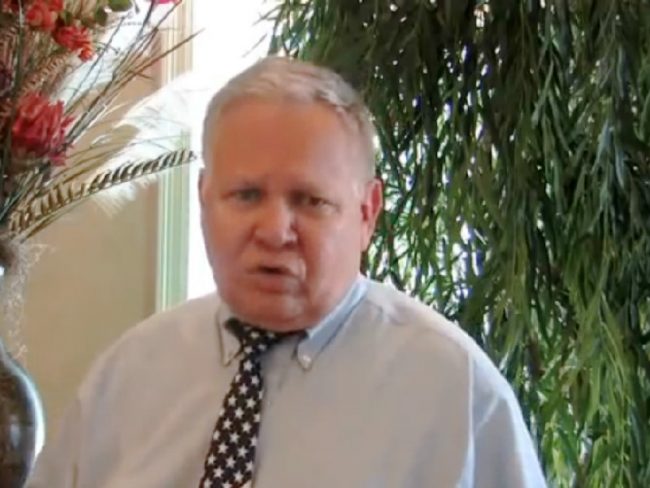 Earlier today the Washington Post came out with an explosive report that included allegations that Alabama GOP Senate candidate Roy Moore pursued relationships with at least four teenage girls while he was in his 30s. One of the women claimed Moore initiated sexual contact with her when she was only 14 and he was 32.
Following the release of WaPo's blockbuster, a number of Republicans on the Hill began distancing themselves from the former Alabama judge, calling on him to withdraw. On the other hand, Moore found a sympathetic voice in Breitbart, with the conservative outlet — run by Moore supporter Steve Bannon — running defense for him.
Moore has now found another defender — Alabama State Auditor Jim Zeigler. And just check out what he had to say.
Alabama State Auditor Jim Zeigler, a Moore backer: "Even if you accept the Washington Post's report as being completely true, it's much ado about very little. " #ALSEN #alpolitics

— Brian Lyman (@lyman_brian) November 9, 2017
Yep, you read that right. Zeigler is saying that the story of Moore fondling and kissing a 14-year-old girl is "much ado about very little."
After one Twitter user noted that Zeigler was saying the state official was saying sexual abuse of a young teen girl was no big deal, Ziegler came back with this response:
Roy Moore married a woman 14 years younger and they have a blessed marriage 33 years later.

— Auditor Jim Zeigler (@jimzeigler) November 9, 2017
Ziegler also spoke to the Washington Examiner, and it didn't get much better. After telling the outlet that there was "nothing to see here" and Moore just happened to be a man in his 30s who "dated teenage girls," the state auditor had the following to say:
"He's clean as a hound's tooth," Ziegler claimed, before relying on Scripture to defend Moore.

"Take the Bible. Zachariah and Elizabeth for instance. Zachariah was extremely old to marry Elizabeth and they became the parents of John the Baptist," Ziegler says choosing his words carefully before invoking Christ. "Also take Joseph and Mary. Mary was a teenager and Joseph was an adult carpenter. They became parents of Jesus."

"There's just nothing immoral or illegal here," Ziegler concluded. "Maybe just a little bit unusual."
Meanwhile, the Alabama Secretary of State questioned the timing of the Post's story while adding that the allegations made in the report were "just another piece of information" for Alabama voters to make their decision.
Alabama Sec. of State John Merrill questions timing and source of allegations against Moore https://t.co/F2ib9oKi5a pic.twitter.com/bbrueHVWmI

— Igor Bobic (@igorbobic) November 9, 2017
[image via screengrab]
—
Follow Justin Baragona on Twitter: @justinbaragona
Have a tip we should know? tips@mediaite.com