Ari Fleischer on Trump's 'Mission Accomplished' Declaration: I Would Not Have Said That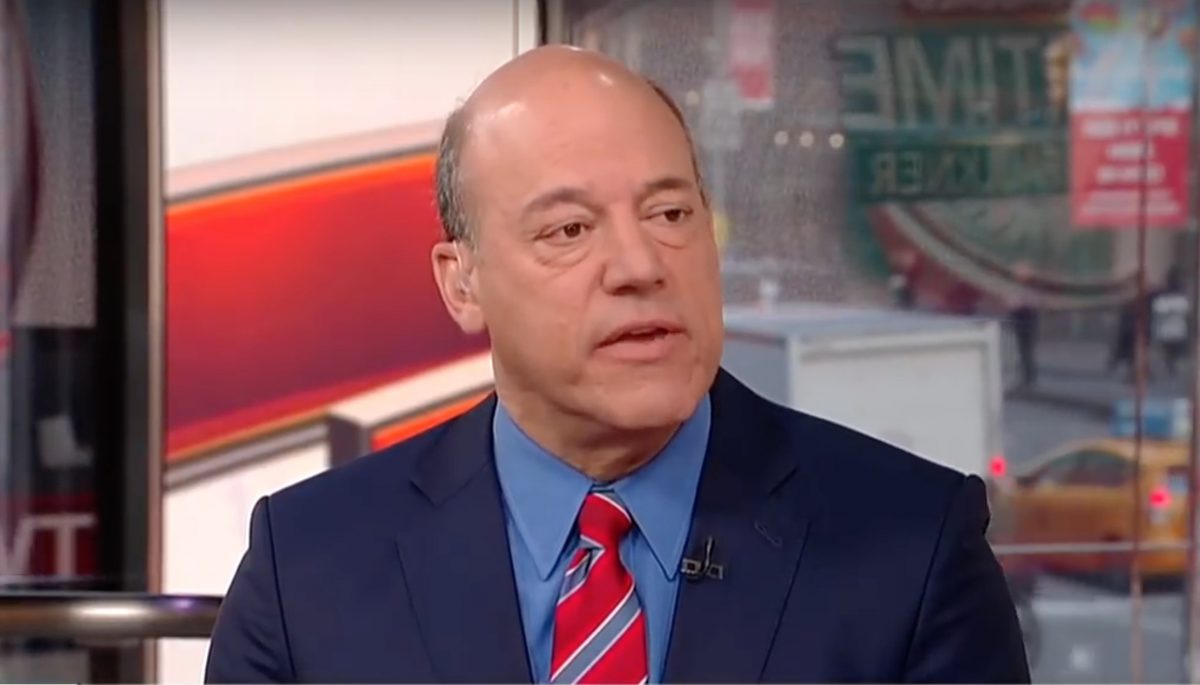 Ari Fleischer, the former press secretary for President George W. Bush, seems to think it was a bad idea for President Trump to declare "mission accomplished" after last night's missile strikes in Syria.
Trump started off the weekend with two celebratory tweets after the U.S. military joined France and the United Kingdom in a retaliatory strike over the recent chemical attack in Douma. Trump's tweets included the phrase "mission accomplished," one of the most infamous political remarks of the Bush era.
Bush uttered the phrase in 2003 during a speech celebrating America's successes in Operation Iraqi Freedom. In retrospect, however, various critics say that the speech was premature since the Iraq conflict led to a larger campaign in the Middle East, which was longer, more costly, and more deadly than the administration expected.
As such, Fletcher penned a Twitter essay about how Trump's tweet brought up some bad political memories:
Um…I would have recommended ending this tweet with not those two words. https://t.co/h5Fl7kjea6

— Ari Fleischer (@AriFleischer) April 14, 2018
It's obviously too late and I get the symbolism that came back to bite us months later when the war turned and the insurrection grew, but there is an interesting back story to the "Mission Accomplished" story.

— Ari Fleischer (@AriFleischer) April 14, 2018
After our advance crew boarded the ship in Hawaii days prior to Bush's landing on the USS Abraham Lincoln, the Navy crew told us they were returning from the longest deployment of any ship in Naval history. They were proud of what they had done.

— Ari Fleischer (@AriFleischer) April 14, 2018
The crew asked the WH staff if it would be ok to hang a banner saying "Mission Accomplished". We readily agreed. We hung it in an obviously prominent place that also sent a message as Bush spoke to the nation.

— Ari Fleischer (@AriFleischer) April 14, 2018
In his remarks, Bush stated the danger was not over and that difficult missions lay ahead, particularly in the Sunni triangle. The nuance of his remarks, however, couldn't compete with the message of this banner.

— Ari Fleischer (@AriFleischer) April 14, 2018
After Bush left the ship and we took with us all the trappings of the presidency, the banner remained up. It was still up when the Abraham Lincoln pulled into its home port in Washington State.

— Ari Fleischer (@AriFleischer) April 14, 2018
It was the crew's message from start to finish. It also was the backdrop for Bush's speech. In May 2003, everyone thought the mission had been accomplished. The insurgency did not fully develop until the Fall of 2003. The WH press corps in May did not criticize the banner.

— Ari Fleischer (@AriFleischer) April 14, 2018
By the Fall, the shot of Bush with the banner became a symbol of what went wrong. And now you know the full story.

— Ari Fleischer (@AriFleischer) April 14, 2018
[Image via screengrab]
— —
>> Follow Ken Meyer (@KenMeyer91) on Twitter
Have a tip we should know? [email protected]