Batman v Superman Extended Cut Features Cameo from a Certain Fake News Host…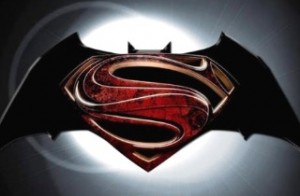 Remember Batman v Superman? That movie that you hoped you was gonna be great but then you saw it you either went "eh" or "holy crap that was bad." But the ULTIMATE EDITION is out this week, and reviews have ranged from "it's kinda better now" to "well, not really."
But one thing the extended version contains is a brief cameo from a certain late-night host who––when the movie was in production––was still in late night, but now is not anymore.
Who, you ask? Why, none other than Daily Show host and Ben Affleck chum Jon Stewart.
Stewart makes a brief cameo in the extended version of the film, where, according to Bleeding Cool, riffs on Superman's view of his own role in the world:
"So apparently Superman doesn't want us to think of him as American anymore and really why would we I mean aside from the red and blue costume and the fact he has one third of the USA's initials on his chest, I assume the only reason he's not wearing the Declaration Of Independence as a cape is… he thinks it's too on the nose."
So basically, in the DC movie universe, technically Jon Stewart is still hosting The Daily Show this year. Make of that what you will.
(Random tinfoil hat observation, but John Stewart is the name of one of the Green Lanterns, and the actor playing Lantern hasn't been announced yet…)
[image via Warner Bros]
— —
Follow Josh Feldman on Twitter: @feldmaniac
Have a tip we should know? tips@mediaite.com
Josh Feldman - Senior Editor