Beck Slams Media's 'Blindfolded Fear' of Ted Cruz: So 'Terrified,' They're Trying to 'Destroy' Him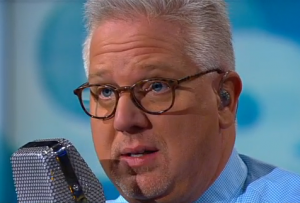 In the wake of Ted Cruz's epic 21-hour-long filibuster on Obamacare, many conservatives called out the media bias inherent in the coverage, especially when compared to the way the media fawned over Wendy Davis. But what really made the media coverage so openly negative towards Cruz, in Glenn Beck's estimation, was the "blindfolded fear" they have for Cruz and the power of what he's saying.
Beck said he had no problem with people praising Davis for her filibuster, but now that conservatives have someone to cheer on, liberals are trying to distort what Cruz said by making him "look foolish and dangerous," then going on to "destroy" him. Most people who watched bits and pieces of Cruz's filibuster in the liberal media, Beck believed, wouldn't know much else besides the Green Eggs and Ham reading, because the media is trying to dampen the effectiveness of Cruz's message.
"The press continues to do what the press does best: smear, distort, and lie. They are terrified about Ted Cruz. Terrified. You don't spend this much time tearing somebody down. You ignore them. They are terrified, because they saw, as anybody who actually watched it, anybody who actually listened to him, they saw exactly how smart he is, how stable he is, how cogent he is, how together he is, even after 20 hours."
Beck also called out Cruz's fellow Republicans for thinking they can distance themselves as much as possible from Cruz and not get hit in the crossfire, but they're mistaken because, as Beck warned, once they're done taking down Cruz, "they will come for you."
Watch the video below, via BlazeTV:
[photo via screengrab]
— —
Follow Josh Feldman on Twitter: @feldmaniac
Have a tip we should know? [email protected]
Josh Feldman - Senior Editor