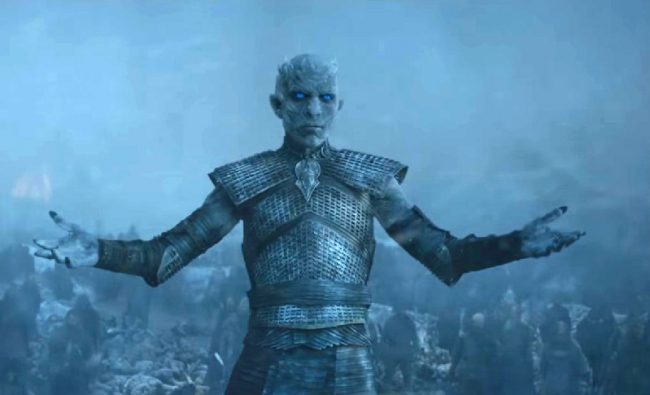 There were plenty of hot takes to be had in the wake of news that Steve Bannon was out as White House chief strategist. One such take came from The Daily Wire's Ben Shapiro, who decided to delve into a bit of Game of Thrones fan-fiction while explaining what Bannon will do in the aftermath of his ouster.
Shapiro, who was an editor-at-large with Breitbart before leaving following the Michelle Fields/Corey Lewandowski situation, noted that Bannon would go back to Breitbart and use it as his platform to go to war with the Trump administration. In Shapiro's eyes, Bannon set up the "lines of battle" by pushing the president to defend the alt-right in Trump's insane press conference on Tuesday and giving an explosive interview to a left-wing outlet in which he undercut Trump's foreign policy.
Claiming that some of Trump's supporters will say the president caved to media pressure to get rid of Bannon — something Ann Coulter has already done — Shapiro stated that Bannon is media savvy enough to realize that "he'll never miss work being a Trump critic." And that soon enough, the now ex-strategist will look for someone else to back over Trump "or try to become the horse himself."
All of this led to Shapiro's GoT reference:
I said one year ago that Bannon understands that in the game of thrones, you win or die; he doesn't intend to die. Now that he's been beheaded by Trump, look for him to try to become the Night King, leaving destruction in his wake.
So, now it appears that Bannon is a white walker, and wants to create an army of the dead to wipe out everyone in his path, especially the one who just killed him. As for Trump, is Shapiro claiming that he's King Joffrey? Of course, Joffrey has been long gone — sorry for the spoilers — so who knows. Regardless, Shapiro is telling us this — winter is coming.
Or, as Washington Examiner's Sarah Westwood puts it:
One source close to Bannon tells me: "Winter is here."

— Sarah Westwood (@sarahcwestwood) August 18, 2017
[image via screengrab]
—
Follow Justin Baragona on Twitter: @justinbaragona
Have a tip we should know? tips@mediaite.com