Bill O'Reilly Book 'Killing Lincoln' Banned From Ford's Theater For Factual Inaccuracies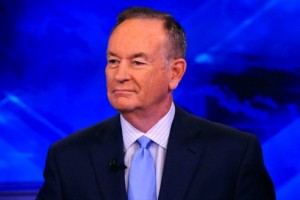 Bill O'Reilly's latest tome Killing Lincoln has spent over a month on the New York Times bestseller list, now only second on the list to the new Steve Jobs biography. However, O'Reilly's book has been criticized for a lack of historical accuracy, and as a result, the National Park Service is refusing to stock the book in the store at the theater where the former president was assassinated.
The deputy superintendent of Ford's Theater, Rae Emerson, wrote up a review of the book highlighting misinformation surrounding the details of Lincoln's assassination. Salon details the list of inaccuracies found in the tome.
For example, "Killing Lincoln" makes multiple references to the Oval Office; in fact, Emerson points out, the office was not built until 1909.

At one point O'Reilly writes of generals Ulysses S. Grant and Robert E. Lee, "The two warriors will never meet again." In fact, according to the review, Grant and Lee met for a second time in 1865 to discuss prisoners of war.

The book says that Ford's Theatre "burned to the ground in 1863." In fact, the fire was in 1862, according to the review.
O'Reilly's book, co-written by Martin Dugard, was also scrutinized by another Civil War historian, who reviewed the book for the magazine North & South. Edward Steers wrote a similarly scathing review of the text, and wondered "[i]f the authors made mistakes in names, places, and events, what else did they get wrong? How can the reader rely on anything that appears in 'Killing Lincoln'"?
One can only imagine who's going to be O'Reilly's "Pinhead" tomorrow.
h/t Washington Post
Have a tip we should know? tips@mediaite.com
Josh Feldman - Senior Editor