'Boobs Blur Insufficient' — NYTimes Profiles the People Who Censor Naughty Bits on TV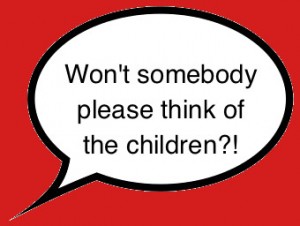 Naked reality shows are a thing now, apparently.
And as The New York Times reported on Monday, the blossoming popularity of shows like Naked and Afraid, Buying Naked, and Dating Naked, has led to the rise of a cottage industry devoted to blurring out the R-rated bits of reality show contestants who are willing to debase themselves only above the waist.
The Times published an expose of the men and woman (singular) who look at penises and vaginas all day, so that America doesn't have to.
Touring the offices of Naked and Afraid (a Discovery Channel product), the Times writes:
At a nearby computer, a 43-year-old man scrolled through a spreadsheet, preparing for the day's assignment.

"Boobs blur insufficient," read one directive on the spreadsheet.

"More opaque crotch blur for him," read another.
The article is peppered with colorful observations about the junk-censors, known as the Blur Man Group, suggesting that they're as much a viable topic for a reality show as the nude volunteers whose modesty they rigorously defend:
"People talk about the whole aspect of nudity," [team leader Shaun] O'Steen said. "That goes away really quick." He added, "There's a job you have to do."

For Mr. O'Steen, the task is slightly complicated by one more fact: His desk is opposite that of a 27-year-old who is the only woman and, by far, the youngest member of the blurring group. She is also his wife.

"That's the No. 1 question I get," he said. "'Don't you feel weird about your wife looking at naked men all day?' Well, I look at naked women all day."
[h/t New York Times]
[image via Wikicommons]
Have a tip we should know? tips@mediaite.com