Breitbart Man Calls For 'National Conversation' About Use of N-Word After Hearing Rap Song in Gym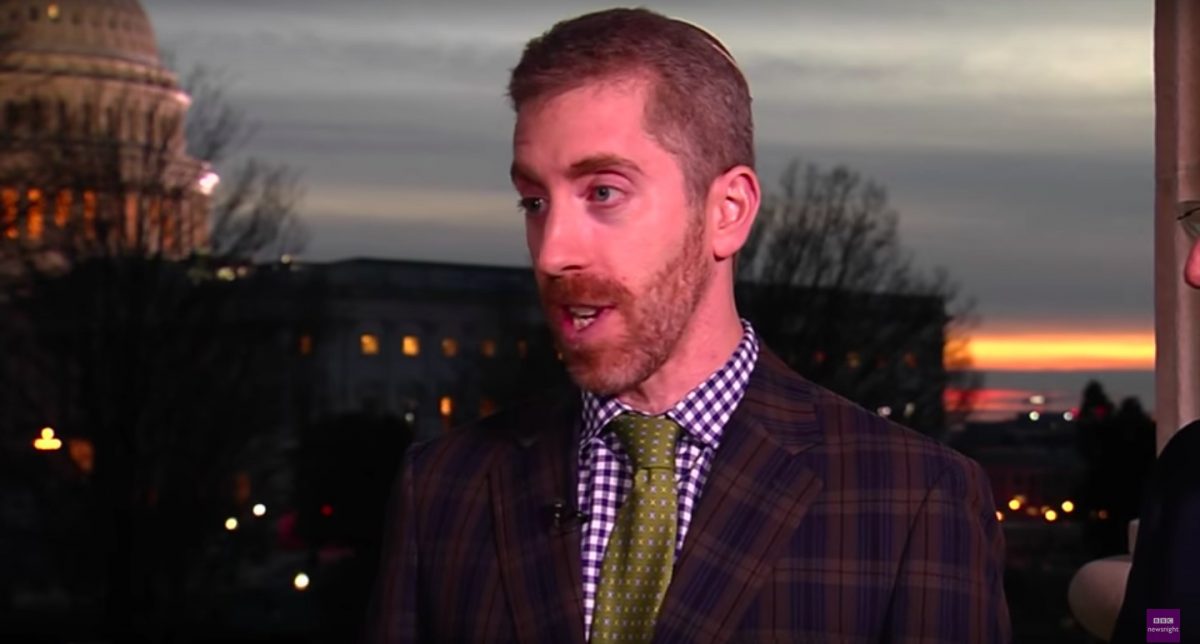 You know when something's so brainless you can't tell whether it's trolling or legitimate?
Enter Breitbart's Joel Pollak claiming on Twitter Wednesday that it may be high time to have a "national conversation" about the use of the n-word because a "terrific black guy" who owns the local boxing gym was playing a lot of hip-hop music which used the word "literally every two seconds." Can't make this up, folks.
Just hit the local boxing gym, which is owned by a terrific black guy. Hip-hop music, n-word literally every 2 seconds. I don't like it but this is just what the cool people listen to I guess. Maybe we're overdue for a real national conversation about the word and its public use.

— Joel B. Pollak (@joelpollak) August 15, 2018
Nothing says pathetic quite like a white guy going on the Internet and actually writing out the sentiment: Hey there's this really great black guy I know who plays music with the n-word in it. Let's maybe think about white people being able to say the n-word again. If it's trolling, it's grade A. If it's not, it's almost beyond censure.
Either way, Twitter didn't let him off the hook, of course:
"and SPEAKING of overdue conversations, you know black history month? well here's my question" https://t.co/1mownVML57

— Ashley Feinberg (@ashleyfeinberg) August 15, 2018
Area white guy upset he can't say the n-word https://t.co/bBWBMSm4Fe

— jordan (@JordanUhl) August 15, 2018
The last time @joelpollak was in the news for for song lyrics it was last November, when he cited Ringo's version of "You're Sixteen" to normalize pedophelia and defend Roy Moore. https://t.co/7OrvE4CJuh https://t.co/fzPhqxu4GO

— Aaron Rupar (@atrupar) August 15, 2018
If you're wondering if Trump's hardcore base will stick with him even if an N-word tape emerges, the answer is clearly yes. There will be tweets like this one below that try to make it out to not be a big deal, and, worse, a segment of his base will like Trump even more for it. https://t.co/SBSxdsIIUT

— Brian Klaas (@brianklaas) August 15, 2018
peak performance on this website. a glorious post to behold https://t.co/Q7eZYwyvtz

— Gideon Resnick (@GideonResnick) August 15, 2018
Pretty sure we don't need to take advice on the use of the N-word from a guy who had a "Black Crime" section on his website. Just thinking out loud here. https://t.co/7p1ua0XjyE

— Sleeping Giants (@slpng_giants) August 15, 2018
"I recently went to practice my fisticuffs at the local gymnasium. The owner kept playing shocking music – a singer saying how much he liked butts of a larger size. Well, I grabbed my pearls and ran to the nearest telegraph to write of my woes." https://t.co/2gIJ7kGKtN

— Mike Drucker (@MikeDrucker) August 15, 2018
The last time @joelpollak was in the news for for song lyrics it was last November, when he cited Ringo's version of "You're Sixteen" to normalize pedophelia and defend Roy Moore. https://t.co/7OrvE4CJuh https://t.co/fzPhqxu4GO

— Aaron Rupar (@atrupar) August 15, 2018
Brietbart reporter defending the use of the N word seems like a relatively unsurprising development. (Ps it's never ever okay, not even a little) https://t.co/cBgKbSuVs2

— Molly Jong-Fast (@MollyJongFast) August 15, 2018
Y'all aren't going to pin Trump being a flaming bigot on hip-hop so don't even start with this "n-word" shit, Stanley Lipless.

Signed,
A Terrific White Guy https://t.co/goutJMlgJA

— Kno (@Kno) August 15, 2018
Interesting idea. Why don't you head downtown with a mic and amp to kick off the discussion for us, and let us know how it goes. https://t.co/PLRSbj1IT4

— Brian Beutler (@brianbeutler) August 15, 2018
Utterly beyond satire. https://t.co/39lr2DQJA9

— Franklin Leonard (@franklinleonard) August 15, 2018
IT BEGINS. https://t.co/KhrL6gurkF

— Jessica Huseman (@JessicaHuseman) August 15, 2018
[image via screengrab]
Have a tip we should know? tips@mediaite.com