Breitbart Torn Apart For Tweet Suggesting Muslims Will End the Super Bowl: 'We Get It You Guys Are Racist'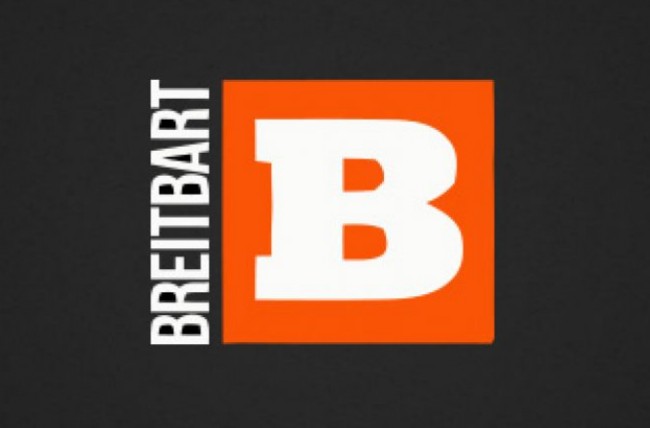 The far-right website Breitbart News celebrated the Super Bowl this year by posting a racist tweet suggesting white culture in the US will eventually be replaced with Muslim culture — echoing an alt-right belief known as "white genocide."
The brainchild of the late Andrew Breitbart posted the following tweet linking to a report on the NFL's ratings this season:
Grampa, what's a Super Bowl?

Well, lil Muhammad, back when the kuffar ran things, they stitched up filthy pig skins, moved them around painted lines, and shoved each other. There was secular music and alcohol –
A very haram affair! https://t.co/mWI2bjcEm1

— Breitbart News (@BreitbartNews) February 5, 2018
The tweet is an anti-Muslim rendition of a popular meme in which a theoretical grandfather explains life in present day to a curious grandchild. In Breitbart's case, a Muslim grandfather is presumably talking to his son after the current population in America has been replaced by immigrants from the Middle East.
This form of racism is relatively common at the site, which has featured a "black crime" tag, been named the "platform for the alt-right" by former Breitbart executive Steve Bannon, and even exposed by BuzzFeed News for trying to promote white supremacist beliefs.
Breitbart was quickly savaged on Twitter for the racist post, as people viciously mocked the tweet and even took aim at the website's late founder.
One time I accidentally bent down to tie my shoe during the national anthem and when I stood up my parents were Muslim! If only I had listened to you!

— Robbie Q. Telfer (@RobbieQT) February 5, 2018
Whenever I feel sad, I just remember this: FBI's Russia probe includes a look at Breitbart, InfoWars news sites https://t.co/0E6fWiYdsy

— Caroline O. (@RVAwonk) February 5, 2018
Grampa, what's a fumble?

Well, little Stevey, it's what Andrew was doing in his pockets looking for his last eightball with such urgency that his heart stopped

— The FBI is bad, actually (@EoinHiggins_) February 5, 2018
This racist crap from Breitbart is…. wholly consistent with the rest of their "coverage." https://t.co/8EFaMtI7vX

— John Kelly (@jkelly3rd) February 5, 2018
Half our feed is people blasting Breitbart for their imbecilic racist tweet and the other half is @jaketapper retweeting Eagles stuff.

Weird night.

— Sleeping Giants (@slpng_giants) February 5, 2018
— Imraan Siddiqi (@imraansiddiqi) February 5, 2018
Great tweet. Deftly phrased, easy to understand regardless of how damaged your brain is by online bullshit, and an absolutely piquant critique of whatever the fuck it is you're currently mad about.

— David Roth (@david_j_roth) February 5, 2018
Raheem it's okay you can leave it alone

— concrete bird romance opinion haver (@inthesedeserts) February 5, 2018
We get it. You guys are racist. https://t.co/zEZeiJPVou

— Matt O'Brien (@ObsoleteDogma) February 5, 2018
[images via screengrab]
Follow the author on Twitter (@calebecarma).
Have a tip we should know? tips@mediaite.com