Cardinal Dolan Tears Into Bannon For Saying Catholic Church Needs 'Illegal Aliens' For Money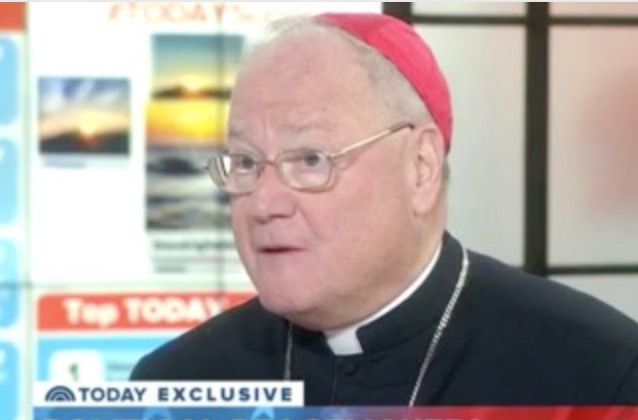 In an interview that will air in full on CBS's 60 Minutes, ex-White House chief strategist Steve Bannon claimed that the only reason Cathloic bishops care for undocumented immigrants is because they need them to fill their churches.
Well, one of the most well-known leaders in the Church took Bannon to task today for those remarks. And he didn't hold back, especially for a Cardinal.
Appearing on Sirius XM's Catholic Channel, Cardinal Timothy Dolan stated it was a "preposterous and rather insulting statement" that the only reason church leaders care about immigrants "is for the economic because we want to fill our churches and get more money."
"That's insulting and that's just so ridiculous that it doesn't merit comment," Dolan added.
Bannon's comments in the 60 Minutes interview were prompted by Charlie Rose when the interviewer noted that Dolan was one of those protesting against the Trump administration over its announcement it was rescinding DACA. The Breitbart chief said the church needs "illegal aliens to fill their churches" and they have an "economic interest in unlimited immigration."
[image via screengrab]
—
Follow Justin Baragona on Twitter: @justinbaragona
Have a tip we should know? [email protected]
---