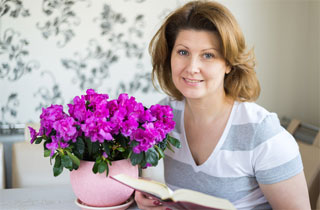 Meet Diane Reynolds. Diane is 43 years young, and she likes shopping at Chico's and drinking wine spritzers. She drives a sensible SUV, visits her book club once a week, and enjoys the benefits of a secret email server hidden in her mother's basement, and her mother just so happens to be Secretary of State.
That is because "Diane Reynolds" is actually the pseudonym of Chelsea Clinton, who the New York Times recently learned had her own secret email on the ClintonEmail.com servers. (Note: We have chosen a photo that best approximates what we believe a woman named "Diane Reynolds" would look like.)
It is unsurprising that Chelsea Clinton would have her own email in the secret ClintonEmail.com servers, set up by her mother, Hillary Clinton, and exclusively used to conduct business outside of the State Department's official servers and shielding her messages from FOIA requests to the government. Huma Abedin, Clinton's aide and close confidant, had an email address as well, as well as many in her private circle. "Obtaining an account from that domain became a symbol of status within the family's inner circle, conferring prestige and closeness to the secretary," the Times wrote.
Amidst growing criticism that she was trying to hide her private communications, a subpoena from the House Select Committee on Benghazi, and observations that her email server was surprisingly insecure, Clinton announced yesterday that she would release all her emails in the public's interest.
According to the Times, Chelsea also used her "Diane Reynolds" secret identity to check into hotels anonymously, and, we imagine, to order embroidered jackets online from Chico's.
[h/t Politico]
[Image via Shutterstock]
— —
>> Follow Tina Nguyen (@Tina_Nguyen) on Twitter
Have a tip we should know? tips@mediaite.com