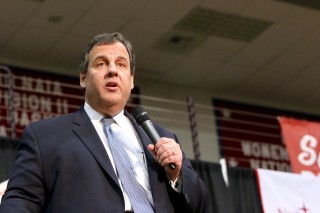 Chris Christie seems to be very happy that Trump chose a governor to be his running mate in the 2016 election. At a breakfast for the Michigan delegation in Cleveland, Christie expressed his admiration for Mike Pence.
"Mike Pence is a great guy. And I am really relieved that Donald Trump picked a governor to be his running mate. He needs someone with him who has governed, who knows how to govern," Christie told according to the Hill.
While Christie called Pence a good choice for Trump, he drew a stark contrast between Pence and Newt Gingrich, another option that Trump could have chosen for his vice president.
"We don't need another big mouth from Congress, quite frankly, to go there, who's never been responsible for anything, all right? Never been responsible for producing results. What Donald needed was a partner who has governed and been responsible for results and held responsible by his people," Christie added.
While it seemed that Christie was gunning after the VP job from the beginning, he didn't show irritation or anger with the Pence pick and even praised Trump calling him "extremely generous" and a "friend," according to CNN.
There has also been talk of Christie going for the Attorney General job under Trump, but he refused to comment on any of those rumors.
"We'll see what life brings, you know? Life for me has been a pretty big roller coaster for the last 15 years, so I'm just going to strap in, hang on, and see where it takes me next," said Christie.
Have a tip we should know? tips@mediaite.com