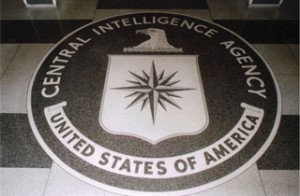 There is rather big new report in The Washington Post tonight on a secret CIA assessment of Russia intervening in the 2016 election.
The WaPo report says that the CIA has made a definitive conclusion about Russia's motivations:
The CIA has concluded in a secret assessment that Russia intervened in the 2016 election to help Donald Trump win the presidency, rather than just to undermine confidence in the U.S. electoral system, according to officials briefed on the matter.

Intelligence agencies have identified individuals with connections to the Russian government who provided WikiLeaks with thousands of hacked emails from the Democratic National Committee and others, including Hillary Clinton's campaign chairman, according to U.S. officials. Those officials described the individuals as actors known to the intelligence community and part of a wider Russian operation to boost Trump and hurt Clinton's chances.
On election day last month, Julian Assange said in a statement that WikiLeaks was not trying to influence the outcome of the election and that the Clinton campaign was "spreading obvious untruths, pointed to unnamed sources or to speculative and vague statements from the intelligence community to suggest a nefarious allegiance with Russia."
A week later, the head of the NSA reacted to a question about WikiLeaks by saying, "There shouldn't be any doubt in anybody's mind. This was not something that was done casually. This was not something that was done by chance. This was not a target that was selected purely arbitrarily. This was a conscious effort by a nation-state to attempt to achieve a specific effect."
An anonymous U.S. official told the Post, "It is the assessment of the intelligence community that Russia's goal here was to favor one candidate over the other, to help Trump get elected. That's the consensus view."
The CIA also reportedly told a few senators about this last week.
This week there have been Republicans and Democrats pushing for investigations into potential Russian hacking.
The report does, however, say that there is some skepticism about the conclusions:
The CIA presentation to senators about Russia's intentions fell short of a formal U.S. assessment produced by all 17 intelligence agencies. A senior U.S. official said there were minor disagreements among intelligence officials about the agency's assessment, in part because some questions remain unanswered.

For example, intelligence agencies do not have specific intelligence showing officials in the Kremlin "directing" the identified individuals to pass the Democratic emails to WikiLeaks, a second senior U.S. official said. Those actors, according to the official, were "one step" removed from the Russian government, rather than government employees. Moscow has in the past used middlemen to participate in sensitive intelligence operations so it has plausible deniability.
President Obama today ordered a review of hacking that may have influenced the election.
[image via]
— —
Follow Josh Feldman on Twitter: @feldmaniac
Have a tip we should know? tips@mediaite.com
Josh Feldman - Senior Editor