City Official Quits After Asking Male Bus Driver to Dress Like Cute Old Lady
I will admit, when I first saw this story flit across my feed, I thought I was going to be covering some weird sex thing. Sadly Luckily, it's a more standard story of corruption in city government that is so shoddy, it feels a little like a Will Ferrell film.
In Cranston, Rhode Island, Sue Stenhouse was the executive director of the Senior Enrichment Center up until last week, when it was revealed that she had asked a male employee of the center to dress as an old woman for a press conference that was used to announce a new program wherein students shoveled snow for the elderly. The man, identified as David Roberts, played along remarkably well, wearing a wig, earrings, lipstick, and even a sticker identifying him as a "Cranston Senior Home Resident":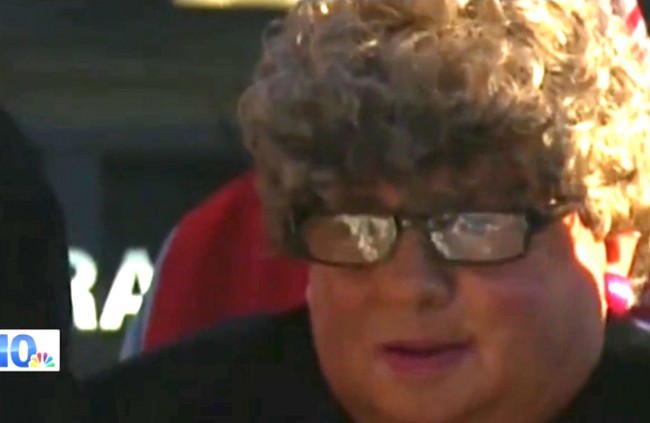 From this story, we get two great quotes:
When asked by local news station WJAR-TV for comment, Stenhouse opened her front door and told the reporter, "I've been in a meeting all night being a great public servant for the city of Warwick and then I get this bullshit?"
When approached by the AP, Roberts, salon owner Elaine Mancuso copped to selling Roberts the wig. "He says to me, 'Elaine, do you have a wig that I could borrow? I have to get dressed as a senior. I said, 'Oh, my God. He wanted it for that.' I probably would have given him a better wig if I had known."
h/t Gawker
[beautiful image via screengrab]
For more from Lindsey, follow her on Twitter.
Have a tip we should know? tips@mediaite.com