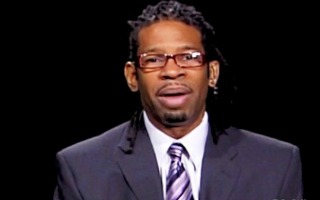 "We are a nosy country," begins an opinion piece on CNN's website released Wednesday by LZ Granderson. A CNN and ESPN contributor, Granderson concedes in the editorial that "Heads should roll because of the Fast and Furious debacle." However, he says that the nation doesn't "need every detail of that operation to be made public in order for that to happen."

RELATED: CNN Contributor LZ Granderson: Ted 'Nugent Should Be In Jail'
Granderson writes that Fast and Furious is the "third incarnation" of a Department of Justice-run gun walking sting operation. He says that pushing the government to release the details of the Fast and Furious operation could open a "Pandora's Box" which would not only expose the government's secrets in this operation but possibly "a bunch of other potentially scandalous things the federal government has been involved with."
Furthermore, if the Congress wants to go digging for secrets, writes Granderson, history is littered with controversial actions that remain largely uninvestigated.
Fast and Furious? Please.

We still don't have access to all of the messy facts surrounding the Iran-Contra scandal that erupted during the Reagan administration. All we know is that weapons were sold to Iran in exchange for hostages and that the proceeds from those sales were used to illegally fund rebels in Nicaragua who were supposedly fighting Communism.

Lt. Col. Oliver North took one for the team back then, and there's a good chance Attorney General Eric Holder will have to take one for the team in the Fast and Furious controversy. And by team, I'm not referring to Republicans or Democrats, but rather Americans.
"Freedom isn't free," Granderson writes. "It also isn't squeaky clean."
Granderson says that earlier gun walking operations were neither legal nor effective, but no one is asking for the details surrounding those operations. According to Granderson, Attorney General Holder has become a "fall guy" just as Col. North was for President Ronald Reagan after Iran-Contra came to light.
Think about it: We have allowed weapons to cross the Mexican border and into the hands of criminals for years. Many of these weapons were involved in killing innocent Mexicans. There's nothing very admirable about that. But the truth is, it's very American.
"Maybe it's better for us not to be so nosy," Granderson concludes. He says that, just as in the movie A Few Good Men, we may not be able to "handle the truth."
> >Follow Noah Rothman (@Noah_C_Rothman) on Twitter
Have a tip we should know? tips@mediaite.com