CNN's Jake Tapper, Oliver Darcy Fire Back at Breitbart for 'Fake News at CNN' Piece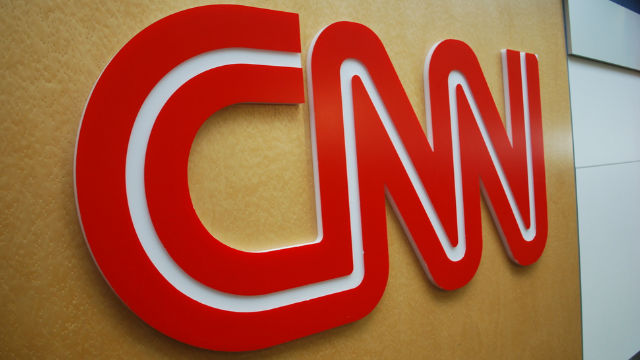 CNN's Jake Tapper and Oliver Darcy fired back at Breitbart today over a piece from Matt Boyle on "fake news at CNN."
Let's go back to the beginning here. Last year there was a fringe candidate trying to challenge Paul Ryan named Paul Nehlen. He received a lot of attention from Breitbart.
But following recent anti-Semitic tweets, Darcy reported today that Breitbart and Steve Bannon cut ties to Nehlen. A subsequent report from The Guardian said Nehlen's appearance on a "white supremacist podcast" earlier this month was the final straw.
But Darcy's report and this tweet by Tapper…
Book blaming Jews for anti-Semitism, written by the Neo-Nazi movement's fave "academic," being pushed by Breitbart favorite Paul Nehlen. https://t.co/TbGJRq1Bnj

— Jake Tapper (@jaketapper) December 27, 2017

Matthew Boyle wrote the following:
Lead Anchor Jake Tapper falsely alleged on Wednesday morning that Paul Nehlen is a "Breitbart favorite," despite the fact that Breitbart News has cut all ties with Nehlen and removed his contributor page from the website after the challenger of House Speaker Paul Ryan in Wisconsin's First Congressional District made a series of anti-Semitic and pro-white supremacist comments. These developments fit a larger pattern of very fake news from CNN after CNN spiked a fake story it had planned to print about Breitbart News last week and comes in a year where the network has seen top talent forced to resign amid getting caught printing inaccurate and unverified information. All of this comes as another CNN writer, Oliver Darcy, printed demonstrably inaccurate allegations against Breitbart News on Wednesday that were made with a reckless disregard for the truth — false statements that CNN has removed from an article after publication without notifying its readers of the fact it made an edit to the piece post-publication.
Boyle brings up Tapper's background and ratings and seriously accuses him of "abandoning his appearance of neutrality and objectivity for an outright smear that is baseless in fact, something that seriously threatens the core of CNN's business model at a time when the network cannot afford mistakes."
As for Darcy, Boyle writes he recently reached out to Breitbart "saying that he had two sources telling him that Bannon, the former White House chief strategist and President Donald Trump's successful general election campaign CEO, was somehow plotting his own presidential campaign in 2020 and that this reporter was telling people he was."
Boyle says he provided Darcy with a statement and the report ended up not being filed after all. However, he still claims the following:
As of press time here at Breitbart News nearly a full week later, Darcy has not run the piece — and sources inside CNN tell Breitbart News that there are serious deliberations among senior management about what they now understand to be a mistake, which is allowing Darcy to report things like this without oversight from senior management on Breitbart News. It appears at this time that Darcy's plans were foiled, and the network's leadership — per CNN sources — have spiked his very fake news plans.
After Tapper's tweet today, he says, "A high-ranking editor at CNN then, per a senior official with the network, assigned Darcy to follow back up with Breitbart News about this whole debacle with Nehlen."
He also said there was a "demonstrably false line" from Darcy's report that was later changed:
After CNN's corporate communications team of Kuhn and Pratapas were contacted about Darcy's reckless disregard for the truth in printing this inaccurate claim that Breitbart News and Bannon had distanced themselves from Nehlen just "in the last 24 hours," the network removed the false statement from Darcy's article. That section now reads: "But Breitbart and Bannon, a former White House chief strategist, have recently moved to distance themselves from him."
Which leads us to Tapper, Darcy, and others at CNN getting wind of this and responding:
It appears Matt Boyle has written an angry screed about me on Breitbart. As you might expect, it's mostly nonsense…

— Oliver Darcy (@oliverdarcy) December 27, 2017
Yes, I reached out to Breitbart last week when two people familiar w/Boyle's remarks told me he had been telling people Bannon was mulling a presidential run. (Someone should ask Boyle why he was spreading what Bannon's spox has characterized as "fake news.")

— Oliver Darcy (@oliverdarcy) December 27, 2017
No one — absolutely no one — at CNN assigned me the story I wrote today regarding Bannon/Breitbart cutting ties w/Paul Nehlen. That's 100% false.

— Oliver Darcy (@oliverdarcy) December 27, 2017
Anyway, that's all.

— Oliver Darcy (@oliverdarcy) December 27, 2017
And this is how you know Breitbart isn't upset that the candidate they openly pushed is now more openly anti-Semitic and racist; instead of contrition they attack and smear. https://t.co/e7KL6Sg55H

— Jake Tapper (@jaketapper) December 27, 2017
Yes. No embarrassment that he took dictation for a candidate we now see is a neo-Nazi. Because these folks are apparently not capable of shame. https://t.co/gXNrSBzajB

— Jake Tapper (@jaketapper) December 27, 2017
Fav claim: "serious deliberations among senior management about allowing Darcy to report things like this on Breitbart News." Yep, nope.

— Matt Dornic (@mdornic) December 27, 2017
I can't get past the bad writing to even encounter the lies.

— Jake Tapper (@jaketapper) December 27, 2017
is there a webby award for fan fiction?

— Brian Stelter (@brianstelter) December 27, 2017
[image via J. Louis Bryson / Shutterstock.com]
— —
Follow Josh Feldman on Twitter: @feldmaniac
Have a tip we should know? tips@mediaite.com
Josh Feldman - Senior Editor