Comey Says He's Confused by Mueller Report Not Making Decision on Obstruction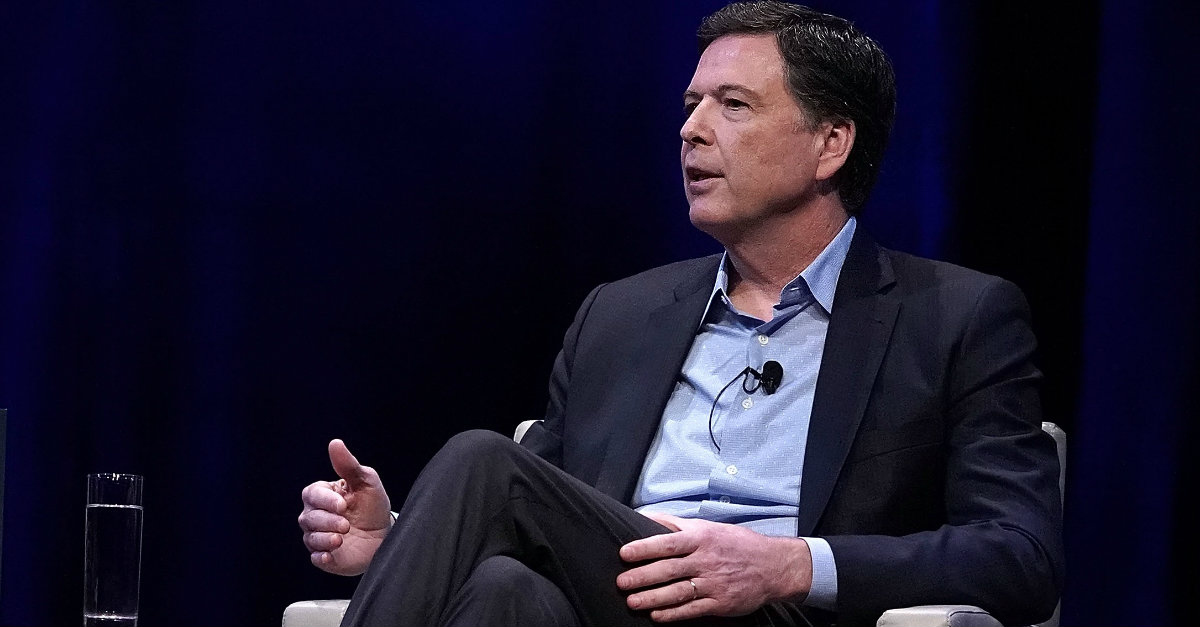 Former FBI Director James Comey urged for Special Counsel Robert Mueller's report to be made public, saying Wednesday he "can't quite understand" why Mueller would neither charge nor exonerate President Donald Trump on obstruction of justice, per NBC News. Comey said he had no doubt the Russians had interfered in the 2016 presidential election to favor Trump.
Speaking to a Queens University event in Charlotte, Comey said he found Attorney General William Barr's summary of Mueller's report "really confusing." Barr's letter, released Sunday, had said Mueller found no evidence of Russian collusion, but that the President was still not exonerated.
"The part that's confusing is, I can't quite understand what's going on with the obstruction stuff," he said, adding an obstruction case should  not be "undermined by the absence of proof of an underlying crime."
The former FBI director, who was fired by Trump in 2017 after his public handling of former State Secretary Hillary Clinton's case, said he trusts Mueller's judgement on obstruction but not the judgement of the "politicals" who were working with him. He said he was anticipating the full release of Mueller's findings and hoped for transparency in a case that he hoped would explain Russian interference.
"The good part is that the special counsel was allowed to finish his work and reached a conclusion; that's very, very important to this country," said Comey. "The Russians really did massively interfere with the 2016 election with the goal of damaging one candidate and helping the other. That was not a hoax. That was a real thing."
Have a tip we should know? tips@mediaite.com