Conservative Media Figures Reportedly Circling Wagons to Fight Trump: 'The Republican Resistance'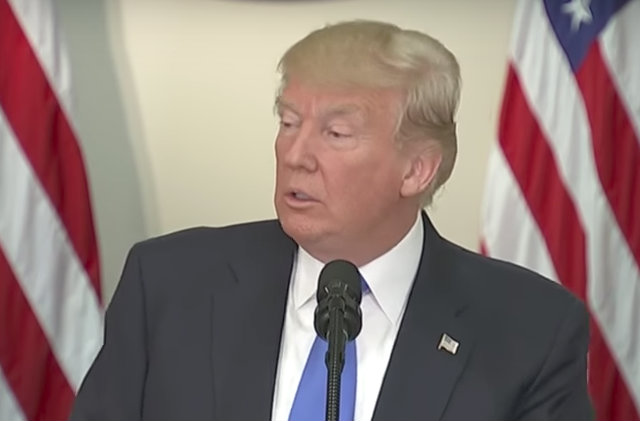 So-called "Never Trump" conservatives have been vocal in their opposition of President Donald Trump ever since the beginning of his campaign. Now, it appears as though many of them have organized, and are ready to act.
According to the Washington Post, a group of prominent libertarians and conservatives have been getting together every few weeks as part of what they call the "Meeting of the Concerned." And the group — which includes such prominent Never Trumpers as Weekly Standard co-founder Bill Kristol, and Mediaite columnist John Ziegler — is now taking its first formal steps to oppose Trump.
The Post reports that the Meeting of the Concerned has penned a letter to Congressional Republicans urging them to support special counsel Robert Mueller's investigation and stand against potential interference with that investigation — including pardons and dismissal of Mueller.
Jerry Taylor — a co-founder of a libertarian think tank — told the Post that there's been some division on certain topics among the Meeting of the Concerned. But the group was united on Mueller, and felt it important to speak out.
"Some of us feel that impeachable offenses have already been committed, and some of us are not sure," Taylor said. "It seems to be unanimous on Mueller, but there's always some hazard in identifying yourself as part of the Republican resistance."
In the letter to Congreesional Republicans, the Meeting of the Concerned articulated its belief that dismissal of Mueller would constitute grounds for impeachment.
"It is morally imperative that the Republican Party and the conservative movement stand as bulwarks of the rule of law, not enablers of its erosion and violation," the letter read.
[image via screengrab]
——
Follow Joe DePaolo (@joe_depaolo) on Twitter
Have a tip we should know? tips@mediaite.com
Joe DePaolo - Senior Editor