Five Big Revelations from Vanity Fair's Report on White House Impeachment Fears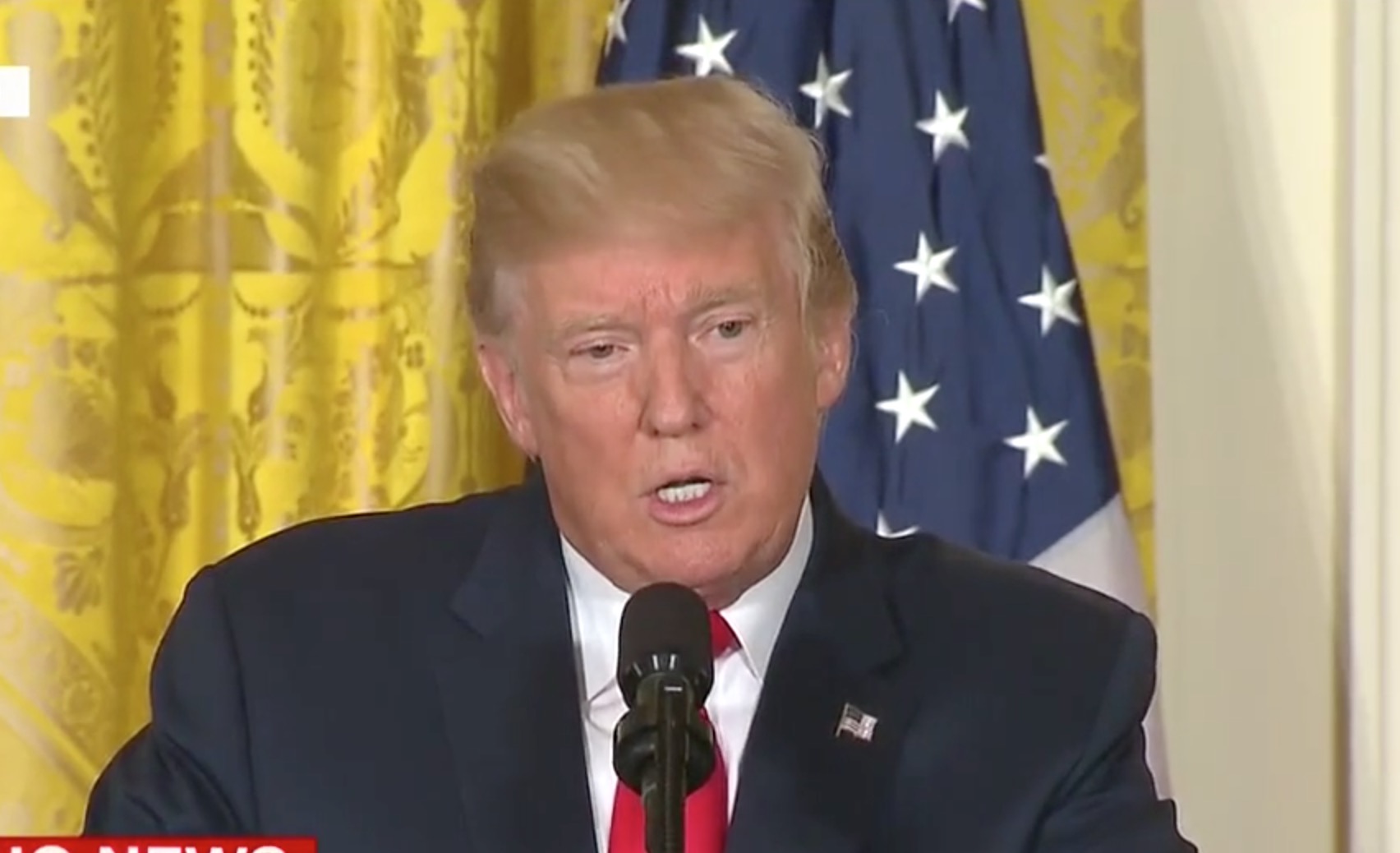 A recent profile on the Trump Administration suggests that White House is in a state of panic over Robert Mueller's investigation, and they're making plans to prepare for the worst.
Vanity Fair's Gabriel Sherman spoke to various allies in Donald Trump's corner, many of whom think the president should "take off the gloves" when dealing with Mueller. There was a lot to take away from the revelations of the report, so here are five of the most important considerations to keep in mind.
1. White House Staff Think Impeachment Might be Possible
The president's aides and close confidants are starting to think of impeachment as a realistic possibility in the current state of affairs. Some have said that Trump has weakened his own positions with some of his past statements, and firing Mueller would only make matters worse for himself.
According to a source, advisers in the West Wing are on edge and doing whatever they can not to be ensnared. One person close to Dina Powell and Gary Cohn said they're making sure to leave rooms if the subject of Russia comes up.
2. Paul Manafort Indictment is a Damning Sign
Sam Nunberg says that between the charges against Paul Manafort and Rick Gates, as well as George Papadopoulos' guilty plea, Trump's chances of survivability will take a hit. The former Trump campaign aide is particularly worried since Trump's approval numbers remain low, and Mueller is likely to review the Trump Organization's dealings.
"Here's what Manafort's indictment tells me: Mueller is going to go over every financial dealing of Jared Kushner and the Trump Organization," said former Trump campaign aide Sam Nunberg. "Trump is at 33 percent in Gallup. You can't go any lower. He's fucked."
3. Trump's Anger with Jared Kushner
Even though Trump is known to steadfast in loyalty to his own family, he has reportedly become furious with the advice he's been getting from his son in law. Various sources, former aides and media figures all seem to suggest that Jared Kushner displeased the president by not finding a way to quash Mueller's probe by now:
According to two sources, Trump has complained to advisers about his legal team for letting the Mueller probe progress this far. Speaking to Steve Bannon on Tuesday, Trump blamed Jared Kushner for his role in decisions, specifically the firings of Mike Flynn and James Comey, that led to Mueller's appointment, according to a source briefed on the call. When Roger Stone recently told Trump that Kushner was giving him bad political advice, Trump agreed, according to someone familiar with the conversation. "Jared is the worst political adviser in the White House in modern history," Nunberg said. "I'm only saying publicly what everyone says behind the scenes at Fox News, in conservative media, and the Senate and Congress."
4. Steve Bannon's Fear for Trump's Impeachment
It's well known that Steve Bannon doesn't see eye to eye with Kushner, and it seems the Brietbart chief and former White House strategist is now worried that Trump is being driven into the hands of the Republican establishment. If this leads to a situation where Trump is vulnerable to impeachment, Bannon is not so sure the administration will be able to endure:
Two weeks ago, according to a source, Bannon did a spitball analysis of the Cabinet to see which members would remain loyal to Trump in the event the 25th Amendment were invoked, thereby triggering a vote to remove the president from office. Bannon recently told people he's not sure if Trump would survive such a vote. "One thing Steve wants Trump to do is take this more seriously," the Bannon confidant told me. "Stop joking around. Stop tweeting."

"The establishment has proven time and time again they will fuck Trump over," a Bannon ally told me.
5. The Debate on How to Neutralize Robert Mueller
There's a consensus among Trump's top supporters that Mueller's investigation shouldn't continue, though there's an ongoing debate about how to make it stop. Bannon recommends pressuring Congress to defund or limit the scope of Mueller's probe, though Roger Stone would prefer Trump appointing a special prosecutor who could investigate the former FBI chief's decision making on the Uranium One deal.
Stone's choice for a special prosecutor: Rudy Giuliani law colleague Marc Mukasey or Fox News pundit Andrew Napolitano. "You would immediately have to inform Mueller, Comey, and [Deputy Attorney General] Rod Rosenstein that they are under federal investigation," Stone said. "Trump can't afford to fire Mueller politically. But this pushes him aside."
[Image via screengrab]
— —
>> Follow Ken Meyer (@KenMeyer91) on Twitter
Have a tip we should know? tips@mediaite.com