Conservative Sites Leading Uproar Over Facebook's New 'Fake News' Warning Labels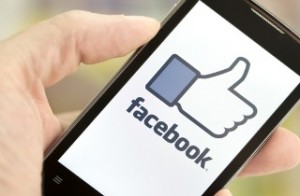 With news that Facebook has introduced fake news labels to warn users that articles have been disputed by third-party fact-checkers, there is already a loud uproar coming from websites. And it appears to be led by conservative sites such as Breitbart, Drudge and InfoWars.
Per CNN's Brian Stelter, there is a fear that attempts to stop false info from being spread could be used to block political opinion. And even while Facebook has stated they won't allow the labels to be misused, this hasn't stopped Alex Jones and others from complaining.
But even before the labels started to show up on the social network, The Drudge Report's banner headline about the Facebook plan was "RISE OF TRUTH POLICE!" The headline linked to a story on Infowars, the conspiratorial web site led by far-right-wing host Alex Jones. The Infowars story predicted that Facebook would probably "use the new feature to blacklist information that runs contrary to any mainstream media narratives."

Jones tried to connect the labeling effort to the CIA and the United Nations.

By Friday, the notion that Facebook's warning labels would be part of the "fake news" problem, not the solution, permeated many right-wing sites. Some sources raised the prospect of involvement by liberal billionaire George Soros.
Breitbart also expressed heavy criticism on Thursday by posting the following headline to its Facebook page — MASTERS OF UNIVERSE DECREE: WE DECIDE WHAT'S 'FAKE NEWS.
Beyond these sites, others such as The Federalist and NewsBusters also got in on the action, denigrating PolitiFact over its fact-checking. This was after PolitiFact addressed concerns that fact-checking organizations and mainstream media outlets are partisan.
[image via Shutterstock]
–
Follow Justin Baragona on Twitter: @justinbaragona
Have a tip we should know? tips@mediaite.com