Daily Caller Attacks Chelsea Clinton for Sharing Sweet Memory of George H.W. Bush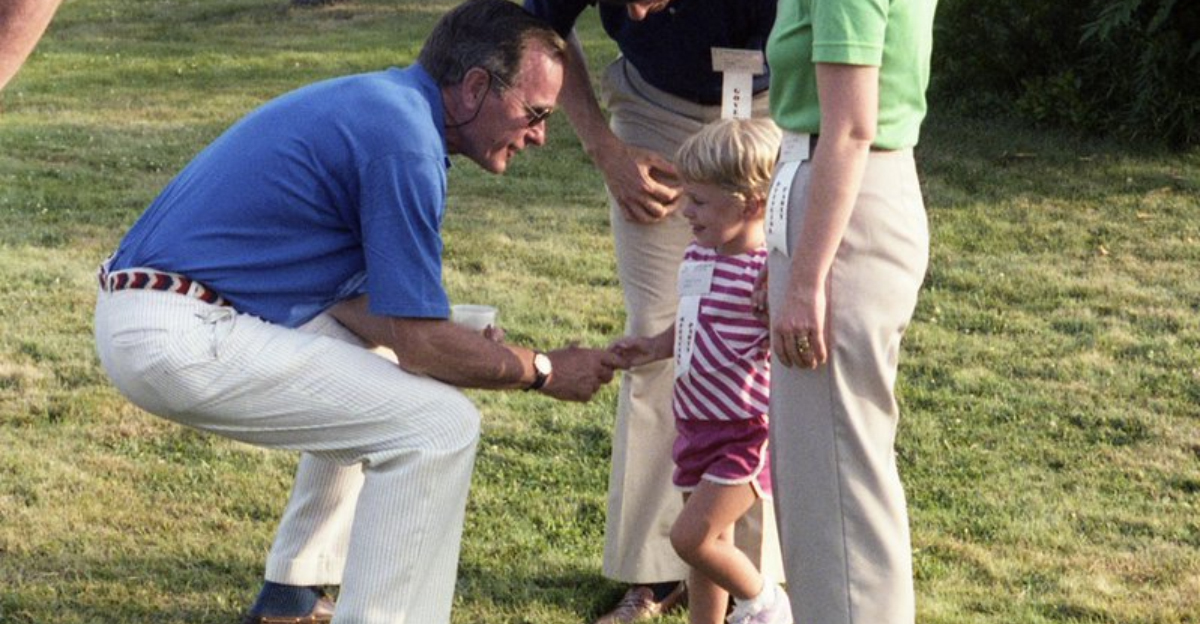 The recent death of former President George H.W. Bush resulted in an outpouring of good will toward the 41st president that has transcended party lines, but not for everyone. When former First Daughter Chelsea Clinton shared the fond memory of her first in-person meeting with Bush, she was promptly attacked by The Daily Caller, the website founded by Fox News host Tucker Carlson.
Upon hearing of the former president's death on Saturday, Chelsea Clinton tweeted "Very sad to wake to the news of President George H. W. Bush's passing. Holding his family & all who loved him and mourn him in my heart."
Then on Monday, Clinton followed up by recalling her first-ever meeting with Bush, and tweeting a photo along with it:
As her tweet notes, the very young Chelsea Clinton is visibly in need of some relief, and the elder Bush perceptively notices, and directs her to the facilities. What parent, child, or otherwise human person can't relate to that situation?
But within minutes of Clinton sharing that endearing and light moment with the world, The Daily Caller leapt to attack her. The site published a post entitled "Chelsea Clinton Writes Disturbing Tweet About Having To Go Potty."
And the post itself goes on to advise Clinton that she "could have cleaned up her memory to avoid everyone now imagining her rushing to the restroom while adorably squeezing her legs together."
If The Daily Caller finds it "disturbing" that little kids sometimes have to go to the bathroom, I've got some even more chilling news for them. Everyone does it, and you can look it up.
[featured image via screengrab]
Have a tip we should know? tips@mediaite.com