Dan Abrams on Rationalizing News That 'May be True': It's a 'Mixed Up Alice in Wonderland World'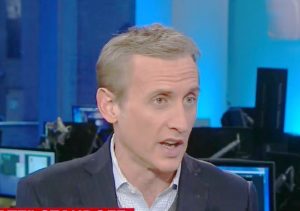 During an appearance on CNN this afternoon, Mediaite founder and ABC News legal analyst Dan Abrams discussed how the spreading of false news, conspiracy theories and stories that "may be true" can result in real consequences.
Abrams' interview was, of course, in response to a recent incident involving a man shooting an assault rifle in a pizza shop over his belief that the restaurant was part of an elaborate child-sex ring involving the Clinton campaign. The crazed theory, known as #Pizzagate, has gained traction via social media. In fact, the son of Donald Trump's pick for National Security Adviser defended #Pizzagate on Twitter after the shooting incident.
Per Abrams, people need to take responsibility before using Facebook and Twitter to share an article from one of their friends. In fact, they should shame them if they see them sharing something obviously fake.
"First of all, it's individuals responsibility when their friends are doing it to say 'Wait a sec. What is this thing? Are you sure this is true?'," Abrams stated. "Shame your friends if they send this stuff out."
Abrams also took aim at public figures and leaders who will float something out there but distance themselves from it by saying they're just putting it out there even though they don't know if it is true or not.
"What does that mean? You're just going to put out there a story that may very well not be true and you're just saying," Abrams declared. "What does that mean? Shame on you and shame on the people who aren't holding their friends accountable when they send out this nonsense."
After host Ana Cabrera brought up Michael Flynn's son taking the stance that something could be true if it hasn't immediately been proven false, Abrams gave the following response.
"With that said, that's crazy, right? I'm going to put something out there that has no basis in fact. Now it's you, the world's responsibility, to disprove this story. What? The notion that we now have to what? prove something is false, and if you can't do that, therefore, it may be true, is a mixed up Alice in Wonderland world."
Watch the clip above, via CNN.
[image via screengrab]
–
Follow Justin Baragona on Twitter: @justinbaragona
Have a tip we should know? tips@mediaite.com