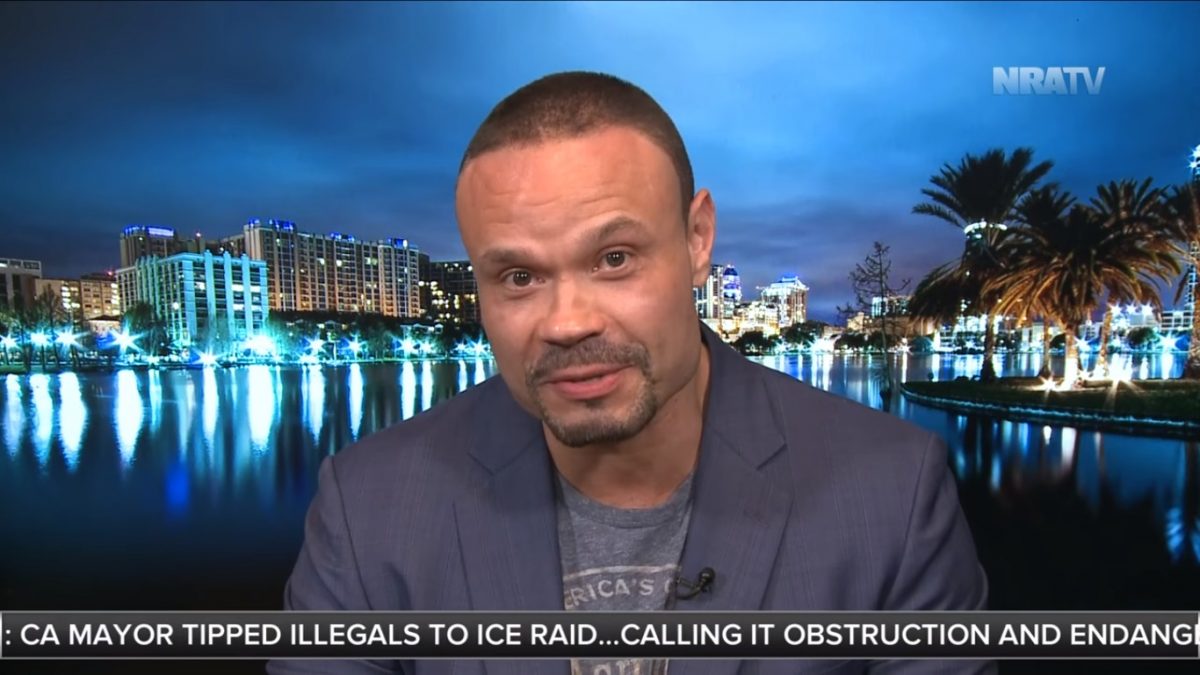 In a lengthy profile, The Daily Beast reported that NRATV host Dan Bongino is banned from appearing on Shannon Bream's Fox News show after an altercation occurred on-set.
"He became unglued and was banned from this show," a source told The Daily Beast regarding the incident. "He's not someone who would typically be on the news shows."
Fox News did not comment on the Bongino drama.
While it is not clear what exactly Bongino did, it seems to have been enough to get him off shows on Fox News that focus on reporting, rather than opinion, as has not appeared on a hard news show on the network in months. Instead, Bongino typically appears on Hannity, The Ingraham Angle, and Fox & Friends in interviews where he staunchly defends the president.
The Daily Beast report detailed how these media hits turned Bongino — a three-time failed congressional candidate known for being emotionally unhinged — into one of President Donald Trump's favorite pundits.
"Did you see what Bongino said? He's so right, he's just so right about it all," Trump once said, per The Daily Beast. You have to see it."
Per one White House official, Trump likes Bongino because "he speaks the president's language."
Bongino typically appears on Fox News to defend the administration against all the latest developments in special counsel Robert Mueller's investigation, which may be why Trump is so drawn to him. Despite the president's love for the man, Bongino is not a Fox News employee — unlike fellow Trump devotees Sean Hannity, Tucker Carlson, and the hosts of Fox & Friends — nor is he even a contributor.
Instead, Bongino is stuck hosting a show for the obscure National Rifle Association's media wing NRATV, where he can be seen making fucked up lemonade, cheering on a guy smashing a TV set with a sledgehammer because CNN was playing, and dedicating his "entire life" to "owning the libs."
[image via screengrab]
Follow the author on Twitter (@calebecarma).
Have a tip we should know? tips@mediaite.com