David Letterman Roasts Trump, Other WH Officials in Rare Interview: 'Spicer is a Boob Who Just Got Out of a Cab'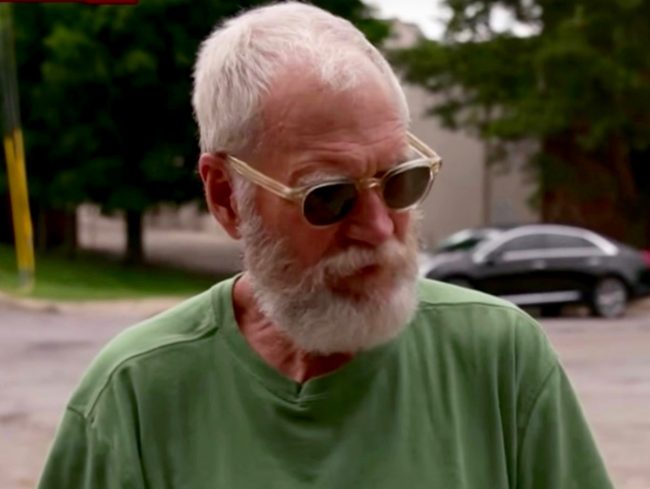 Without question, late night television misses David Letterman. And though he claims otherwise, it certainly seems as though David Letterman misses late night television.
The longtime Late Show host gave a rare interview to New York magazine for this week's cover story — in which he said that if he were on the air now, he would not be able to stop talking about President Donald Trump every night.
"I'm afraid if I still had a show, it would be a lot of, 'We're spending quite a lot of money on editing, Dave. If you could just keep it to an hour, we'd all appreciate that, because we have big stars who've flown in from Hollywood to be here,'" Letterman said.
According to New York, Letterman remains stunned that the mogul, whom he famously sparred with many times on air over the course of three decades, has become the Leader of Free World.
"(W)e elected a guy with that hair?" Letterman said. "Why don't we investigate that? He looks like Al Jardine of the Beach Boys."
The president is not the only White House figure about whom Letterman has strong comedic opinions.
On Vice President Mike Pence: "He only got elected because he looks like Bobby Knight."
On chief strategist Steve Bannon: 'Bannon looks like a guy who goes to lunch, gets drunk, and comes back to the office: 'Steve, could you have just one drink?' 'Fuck you.'"
On counselor to the president Kellyanne Conway: "Kellyanne Conway was my favorite for a long time. This thing about her telling everyone, 'Go buy Ivanka's shoes; I'm going to go buy Ivanka's shoes. Hell, I'll buy you a pair of Ivanka's shoes.' Then they had to counsel her. Boy, if this administration decides you need counseling — whoa."
On press secretary Sean Spicer: "(P)oor Sean Spicer is a boob who just got out of a cab and now here he is."
On senior adviser Stephen Miller: "Wow, that guy is creepy. He fell out of a truck."
Read the full interview here, via New York.
[image via screengrab]
——
Follow Joe DePaolo (@joe_depaolo) on Twitter
Have a tip we should know? tips@mediaite.com
Joe DePaolo - Senior Editor