Delta Gets Twitter Thrashing For Advising Employees to Buy Video Games Instead of Paying Union Dues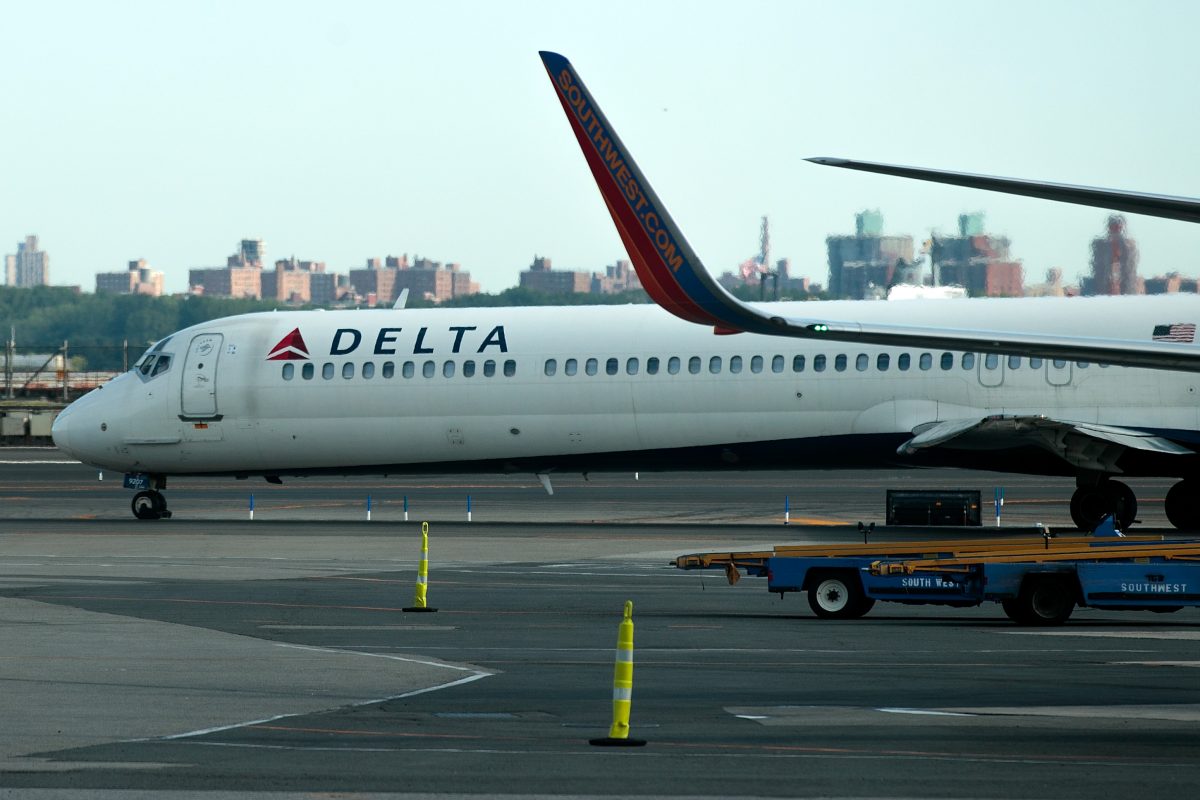 Delta Airlines' anti-union messaging is facing criticism yet again — this time for a flier advising employees to spend their money on a gaming console instead of union dues.
"Union dues cost around $700 a year," the Delta flier reads, along with promotion for their DontRiskItDontSignIt website, which advises employees against signing union cards. "A new video game system with the latest hits sounds like fun. Put your money towards that instead of paying dues to the union."
"It's your money," the poster adds at the end.
lol fuck off @Delta pic.twitter.com/fMNOeW9uFG

— Eoin Higgins (@EoinHiggins_) May 9, 2019
Delta has previously been criticized for an anti-union campaign that included a poorly produced video and the DontSignIt site that has put up a website, where the airline argues that union negotiations would result in "uncertainty [that] typically rules for a long time."
"Negotiations for a first contract in the airline industry can take years," they write.
Delta's video game vs. union dues flier received swift backlash on Twitter, where numerous reporters and pundits condemned the airline for treating their employees like "little children":
Yep, I've flown my last Delta flight https://t.co/Cd0iLkYtl1

— Adam Weinstein (@AdamWeinstein) May 9, 2019
Delta's CEO got paid 44,000 Nintendo Switches last year. https://t.co/ZT1TYrbbw9

— Scott Bixby (@scottbix) May 9, 2019
what a fucking patronizing poster. if you pay your union dues you can negotiate for a better salary for you so you can still buy your dumb console. and also can help you negotiate reasonable hours so you can play your dumb console!!! https://t.co/zbkfPfB6Hi

— Gita Jackson: Kairi Irving (@xoxogossipgita) May 9, 2019
my union contract has raised my salary by $15K (or roughly 30 xboxes) since i started at vice https://t.co/W1DoP4P8zB

— Rex Santus (@rexsantus) May 9, 2019
"how can we bust the union, while also telling our employees we consider them dum-dum little children?"
"I have just the idea" https://t.co/onqiySOpRq

— Hannah Jewell (@hcjewell) May 9, 2019
Why join a union when I could get like, 100,000 Castle Clash gems for the same price? https://t.co/VoT59s8Lo2

— Max Burns (@themaxburns) May 9, 2019
This is ludicrous and condescending. https://t.co/DkzwpTZAo2

— Hilluminati (@bryanedwardhill) May 9, 2019
If you need me I'll be walking everywhere https://t.co/BRwP7fYZBm

— rhea butcher (@RheaButcher) May 9, 2019
I didn't think this could be real, but it apparently is — Delta is running one of the most aggressive anti-union campaigns I've ever seen, at least judging by their website. https://t.co/Zdzthwtcwb https://t.co/zDdJXSvhSd

— Lydia DePillis (@lydiadepillis) May 9, 2019
[featured image via Drew Angerer/Getty Images]
Have a tip we should know? tips@mediaite.com