Dem Sen. Who Led Gun Filibuster: 'Republicans Have Decided to Sell Weapons to ISIS'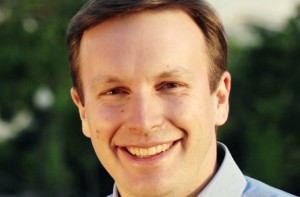 Senator Chris Murphy, the Democrat who led the gun control filibuster last week, went on the offensive against his Republican colleagues ahead of some crucial gun votes.
Murphy spoke today with Washington Post reporters and really brought the hammer down on them for being opposed to keeping guns from people on the terror watch list:
"We've got to make this clear, constant case that Republicans have decided to sell weapons to ISIS," Murphy said, using an alternative term for the Islamic State militant group. "That's what they've decided to do. ISIS has decided that the assault weapon is the new airplane, and Republicans, in refusing to close the terror gap, refusing to pass bans on assault weapons, are allowing these weapons to get in the hands of potential lone-wolf attackers. We've got to make this connection and make it in very stark terms."
Republicans have argued that it's a dangerous slippery slope to deprive Americans of their liberties because the government put them on a list due to suspicions. GOP senators put forth amendments today alternate to the ones pushed by Murphy and fellow Democrats on the terror gap and background checks.
None of them are likely to pass.
Murphy bemoaned how unlikely it is that enough of his Republican colleagues are "willing to break with the NRA and… willing to call something to the floor that would likely not have the support of the gun lobby."
You can read the full report on his remarks here.
[image via U.S. Congress]
— —
Follow Josh Feldman on Twitter: @feldmaniac
Have a tip we should know? tips@mediaite.com
Josh Feldman - Senior Editor