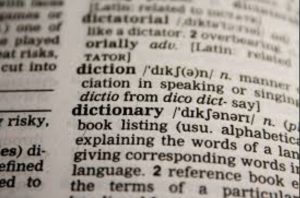 In what seems to be a reflection of the times, Dictionary.com has announced that their 2016 word of the year is "xenophobia."
The website made the announcement in a Monday statement, where they explored the term's Greek roots and the history of it's entrance into the public lexicon.
Dictionary.com has two ways of defining "xenophobia." The first is: "fear or hatred of foreigners, people from different cultures, or strangers." The second definition is: "fear or dislike of the customs, dress, etc., of people who are culturally different from oneself."
The site said that the term received major interest months ago, when the "Brexit" movement succeeded and the United Kingdom elected to withdraw from the European Union. This was supposedly connected to searches in the term "hate crime," and reports have suggested that xenophobia and prejudice were motivating factors among certain pro-Brexit voters.
Dictionary.com said that "xenophobia" searches spiked again when President Obama was speaking against Donald Trump during the election. Obama warned voters in a speech that the now-President-elect's populist movement gave rise to disturbing levels of nativism and xenophobia.
From the statement:
"Xenophobia and other words tied to global news and political rhetoric reflected the worldwide interest in the unfortunate rise of fear of otherness in 2016, making it the clear choice for Word of the Year," said Liz McMillan, CEO, Dictionary.com. "While we can never know the exact reasons why xenophobia trended in our lookups this year, this reflects a desire in our users to understand the significant discourse surrounding global events."
Other issues that Dictionary.com connected to xenophobia included the Syrian refugee crisis and transsexual rights issues.
[Image via Pixabay]
— —
>> Follow Ken Meyer (@KenMeyer91) on Twitter
Have a tip we should know? tips@mediaite.com