DOJ Inspector General Report Finds No Evidence for Attkisson's Hacking Claims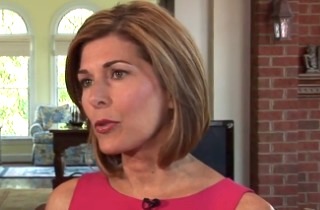 Former CBS reporter Sharyl Attkisson has claimed an unknown government agency hacked her computer. She claimed documents were planted on her computer, her Skype account was breached and being used as a listening tool, and she brought her computer to someone who told her the hack originated from a government agency.
She also presented video purportedly showing the government hacking into her computer.
Well, the inspector general's office in the Department of Justice looked into Attkisson's claims of government hacking and… they didn't find any evidence of such.
The report [PDF] goes through the investigation they conducted, step-by-step, and concludes thusly:
"The OIG computer forensic analysis of Attkisson's personal iMac computer did not find evidence of remote or unauthorized access. The analysis determined that the computer's system logs that we were able to examine were complete and unaltered except for time and date changes that occurred in February 2013, approximately two weeks after the live examination was performed. Further, the OIG's analysis found that the time and date changes were executed by a user who had physical access to the computer, and were not done remotely."
As for the videos Attkisson said were evidence of remote intrusion, the OIG report says that isn't quite good enough either:
"One video showed what was determined to be a standard error prompt. A second video showed text of a document she was drafting on a Macbook laptop being deleted without any apparent action by the user of the computer (Attkisson). However, the video of text being deleted from a document appeared to be caused by the backspace key being stuck, rather than a remote intrusion."
Finally, Attkisson reportedly told the OIG about a "suspicious" cable attached to her ISP's connection box at home, worried it was being used to tap her house. The report concludes, "Further investigation by the OIG revealed that the cable was a common cable used by the provider and could not be used to monitor or otherwise affect the phone or internet service at her residence."
Attkisson tweeted earlier today about the report:
DOJ IG released partial info on their exam of 1 computer and as expected did not have the tech expertise to reach a conclusion…

— Sharyl Attkisson (@SharylAttkisson) January 29, 2015
In their defense they were not allowed to examine the primary computer which is owned by cbs.

— Sharyl Attkisson (@SharylAttkisson) January 29, 2015
But thanks to senate judiciary which at least managed to wrangle a summary from DOJ IG after many months. When can we get the actual report?

— Sharyl Attkisson (@SharylAttkisson) January 29, 2015
[h/t WaPo]
[image via screengrab]
— —
Follow Josh Feldman on Twitter: @feldmaniac
Have a tip we should know? tips@mediaite.com
Josh Feldman - Senior Editor